Latest Videos
12/05/2013 07:00 PM
Backside 360
Two hot skaters are done riding for the day and are now putting their skillz to fucking. Looks like they've got some tricks up their sleeves here too.
12/04/2013 07:00 PM
Samuel BareBangs Renato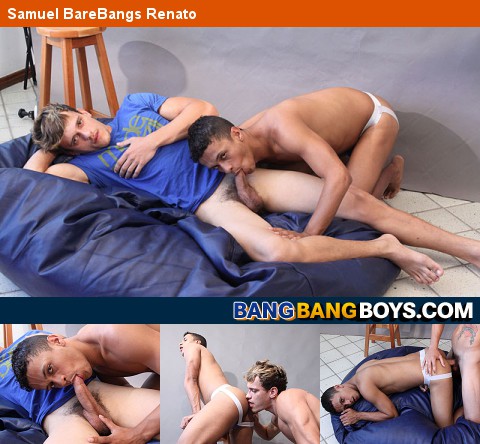 Samuel is obsessed with Renato's sweet ass. He strokes and caresses that thing before diving in tongue first and getting deep inside. Grabbing hold of his jock strap he pounds him deep and raw making even inch of his cock thrust as deep inside as he can.
12/04/2013 07:00 PM
Damon, Jake & Wade BAREBACK in Grand Rapids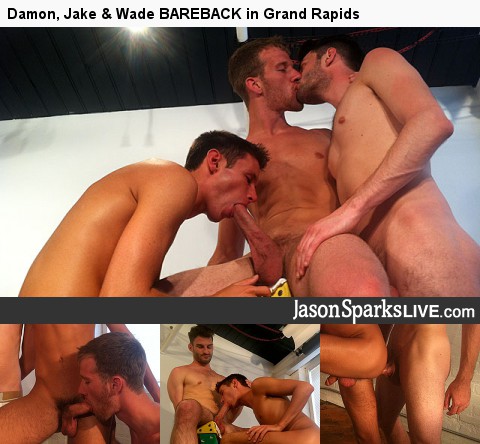 Jason has been trying to get Wade Marshall to do porn for a long time now. When he brings hotties Damon Archer and Jake Parker to town on his Bareback Road Trip - Wade jumped at the chance to jump in the middle of this threeway with them.
12/04/2013 07:00 PM
11222013s1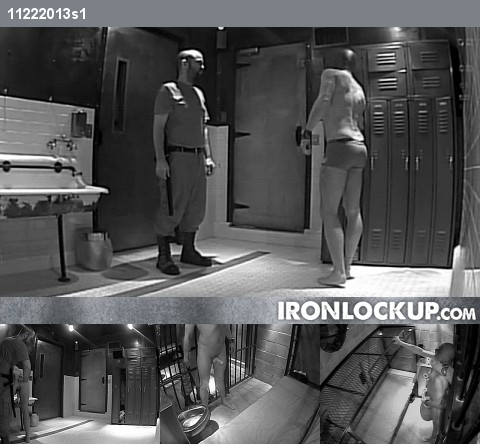 Prisoner 08022013 comes in for his second visit to the lockup and this time finds it very hard to keep his hands off his cock whether he has permission or not. Once shown to his cell Sir plays with the inmate's fear of breath control and chokes him as he jacks off.
12/04/2013 07:00 PM
Jace Tyler & JP Richards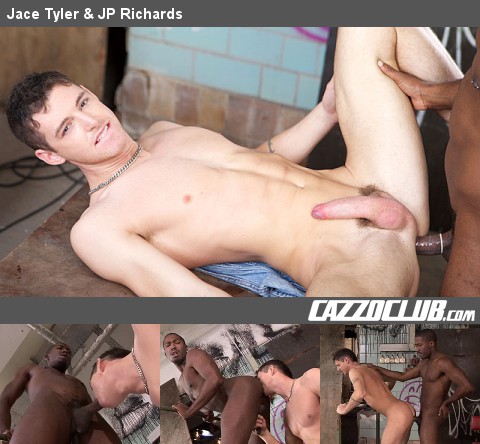 Jace and JP find a private place for a heavy fuck session. Jace sucks JP's strong black cock while his own dick twitches delightfully. JP moans with relish and offers his bubble butt for Jace to eat. But both guys are hungry and JP dives in as well.
JP fucks Jace standing upright until he is open enough to let him ride on his engorged cock. Jace's load squirts in a blast of cum.
12/03/2013 07:00 PM
Livy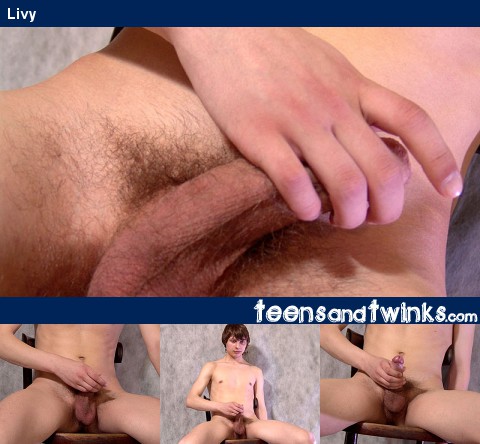 Good teen boy Livy wants to be a gay porn star and this is his hot solo audition. See how he goes stepping up with the big boys and letting loose in front of the lens.
12/02/2013 07:00 PM
Austin Chandler & CK Steel Blow Job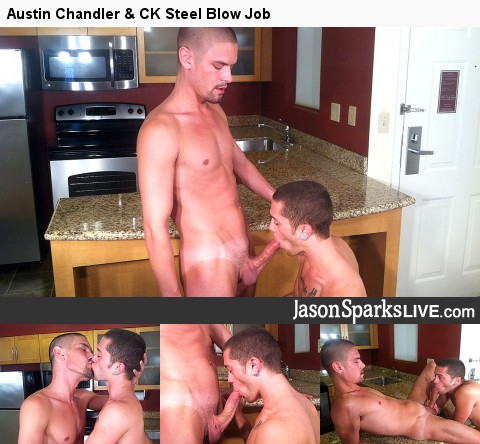 Jason Sparks has made a monster discovery on his Nationwide Model Search and it's hiding in Austin Chandler's pants. Measuring in at 10" and as thick as they come Austin's monster is one of the biggest cocks Jason has ever seen in person. And lucky C.K. gets to wrangle that thing on the kitchen counter in this blow job scene.
11/28/2013 07:00 PM
Bareback, Bareback & More Bareback Sc 1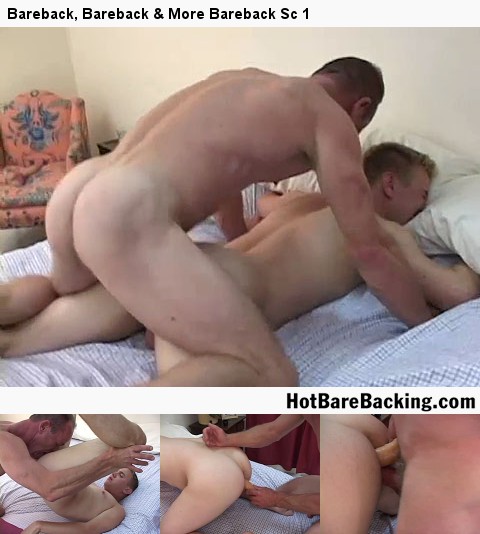 If you like daddy/son scenes, then this video is for you. The scene features a 40-year-old hung muscle stud and his baby-faced, blonde, 19-year-old bottom-boy. The boy loves to suck cock and have his ass eaten, and his top daddy is happy to oblige. After trading blowjobs, the top slides his bare cock into the boy's ass and gives him a hard pounding. The bottom can't get enough and begs for more. Our top man responds by fucking the teen with a big dildo and, as if that's not enough, rams his cock and dildo into the boy's fuck-hole at the same time! This boy loves to have his asshole stretched and it shows! After they shoot, the top feeds his bottom a mouthful of cum. Very hot!
11/28/2013 07:00 PM
Watching You Fuck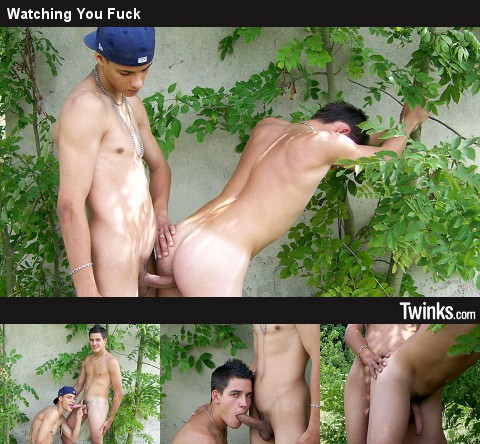 Two slim twinks have met up behind the old shed for a quick fumble and a fuck. At first they don't see their buddy watching them but when they do it doesn't make them stop - it just makes the fucking all that more exciting.
11/27/2013 07:00 PM
Kai Cruz and Neil Stevens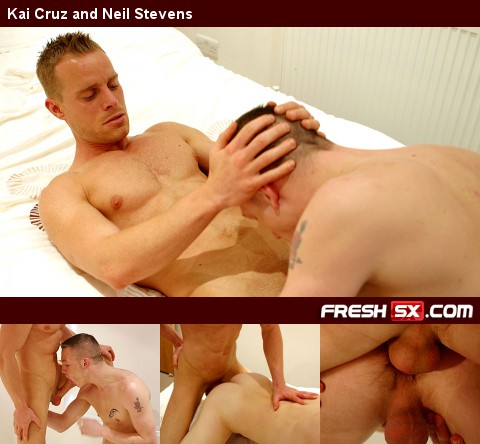 Straight guy Neil fucks gay lad Kai Cruz.
11/27/2013 07:00 PM
Brandon Atkins & Colton James BAREBACK in Charlotte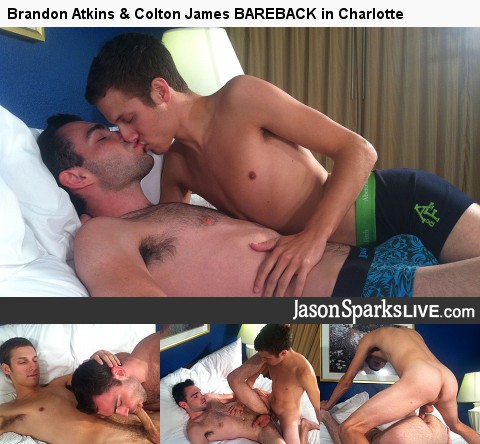 Have we got a treat for you - Colton James. He's just graduated from high school and has only had sex with two other guys! Naturally this is his very first time on camera. And who better to pair him with that Bareback Road Trip regular Brandon Atkins. Don't miss it!
11/27/2013 07:00 PM
08022013s6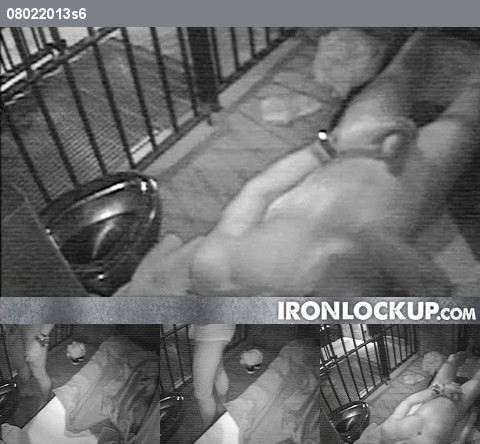 The Puppy has gotten bored with the prisoner and locks him up in the cell. He wakes up in the middle of the night and looks toward the prison door, hoping to be let out. Wimp. But his dick is hard and he starts jerking off. All it takes is the feel of cold steel and he blows his load after barely a minute. Good thing he's a bottom, because he sure wouldn't make much of a top.
11/25/2013 07:00 PM
Tyler Morgan & Jake Bolton BAREBACK in Omaha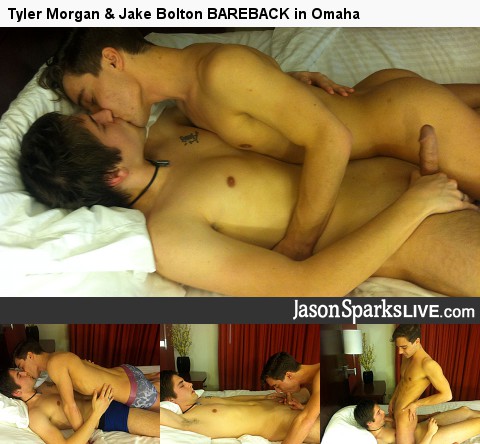 Meet Jake Bolton - the latest hot new porn model to be discovered by Jason Sparks on his Nationwide Model Search. Jake likes to dive and rock climb so he's an adventurous type of guy which you just know is going to make a hot scene. Make sure you check out the massive cum shot at the end of this scene!
11/21/2013 07:00 PM
Big Dicked Blonds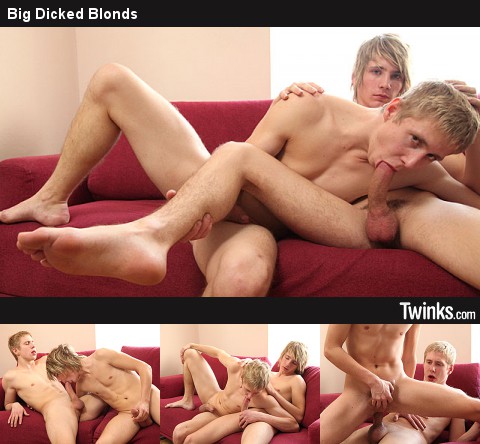 We do love our blond boys here at Twinks.com and when they are blessed with big fat cocks its even more exciting. Here we have two gorgeous twinks who trade blow jobs - each taking time to explore every inch of the other's fat meat. When they are hot and ready it's time to get those big cocks into twitching asses.
11/21/2013 07:00 PM
Lukas & Vaclav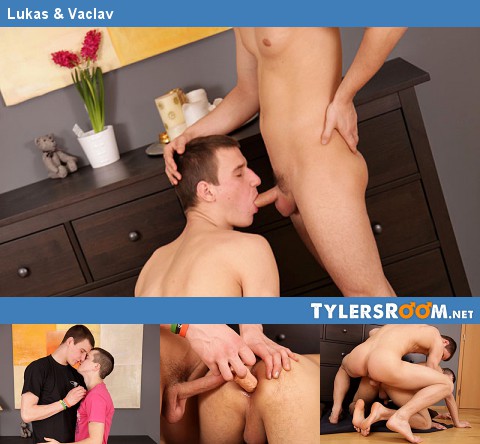 After our tour through the US Midwest and the Netherlands we are back in Prague where hot boys abound with exclusive updates. Introducing Lukas 20 and Valcav 23, hot young stallions who came to play. Lukas takes control and fucks Vaclav with a dildo then his nice thick cock. Enjoy the action.