Latest Videos
07/30/2015 08:00 PM
Used and Bruised: Part 10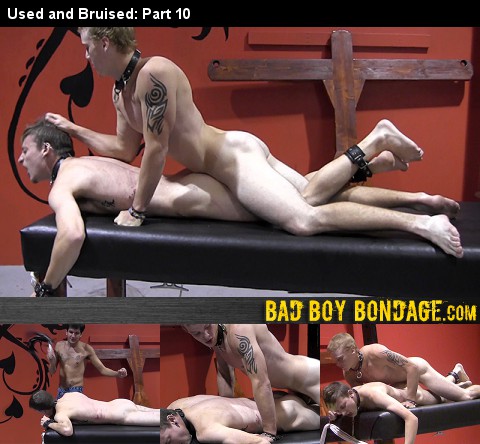 Finally, Brayland gives Troy what he wants -- some time alone fucking the bitch Mykul. Laying down on the bondage table, there is nowhere for Mykul to go as Troy starts plowing him. Soon they are both grunting and groaning, until Troy lays a mammoth loan on the bitch's back.
07/30/2015 08:00 PM
Dean Daniels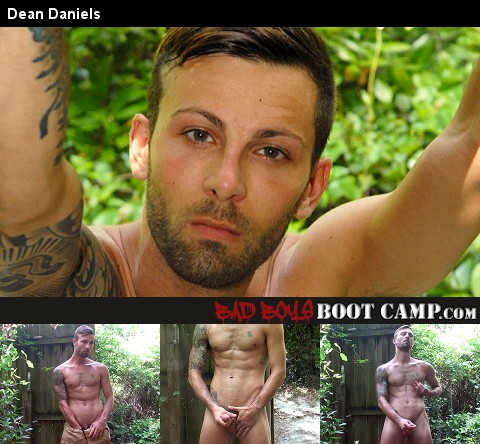 Watch as sexy Dean Daniels undresses and works his huge shaft in a secluded area, away from prying eyes -- except for you. His moans rise in pleasure as he can no longer contain himself -- and releases enough cum to fill a bathtub.
07/29/2015 08:00 PM
Brandon Blake & Jeremy Adams BAREBACK in Raleigh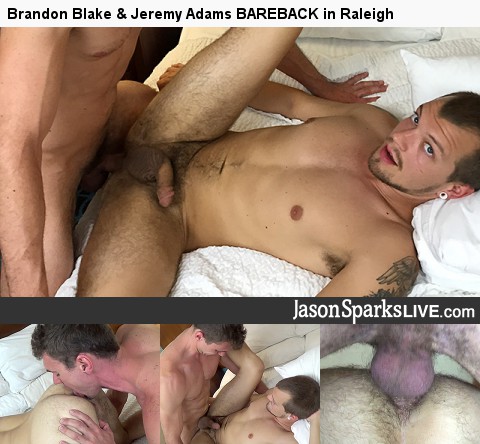 Jason Sparks continues on the Nationwide Model Search across the country discovering the hottest new talent. Today we have two new models for you Brandon Blake and Jeremy Adams. Brandon used to be a stripper so moving onto porn was his next move and we're certainly glad he made it - watch him lather Jeremy's hole with his tongue!
07/29/2015 08:00 PM
07212015s1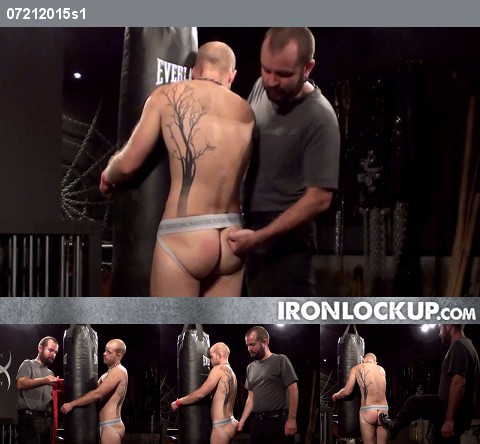 Sir helps the boy with his martial arts training by making him one with the punching bag. The boy is not only tied to the bag but he is used as the punching bag. Of course no amount of punching breaks the boy so Sir resorts to more cruel means... tickling.
07/29/2015 08:00 PM
Aytor Wess & Cristian Martin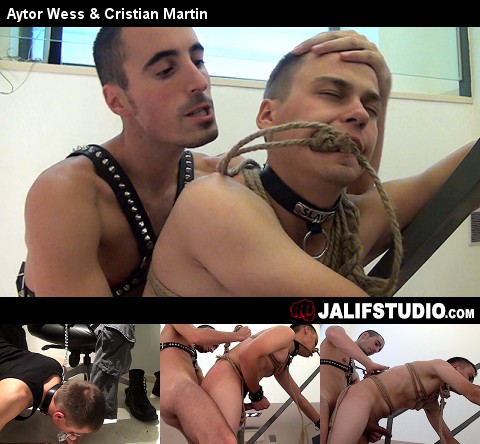 Cristian is a straight young man who visits Dr. Wess to stop smoking. But the evil Dr. Wess will use hypnosis to help him, making him become his private human dog. When you can only obey, you have no choice but to submit to desires...
07/23/2015 08:00 PM
Dawson Travis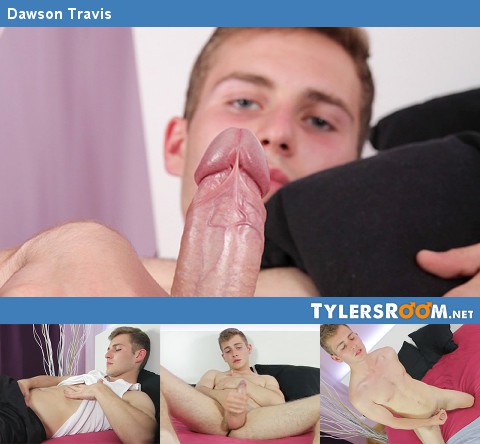 Dawson is 19 and works as an apprentice in a creative woodworking shop. In this video he proves that a craftsman who knows how to use his tools can give explosive results. Enjoy.
07/23/2015 08:00 PM
Backyard Bondage: Part 1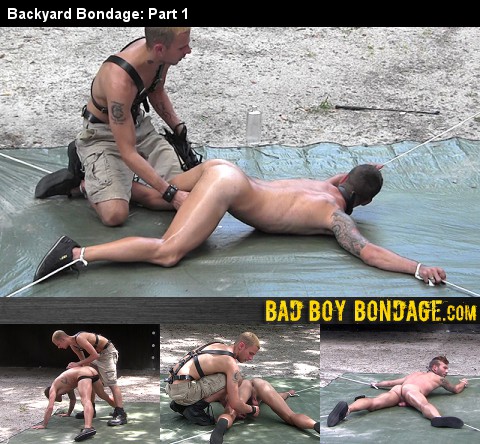 Out in the backyard, Preston Lee brings out his somewhat reluctant boy Dean Daniels. After oiling him up and taking off what little was covering his babymaker, Preston spread eagles him to four stakes and begins to play...
07/23/2015 08:00 PM
Preston and Dean: Part 2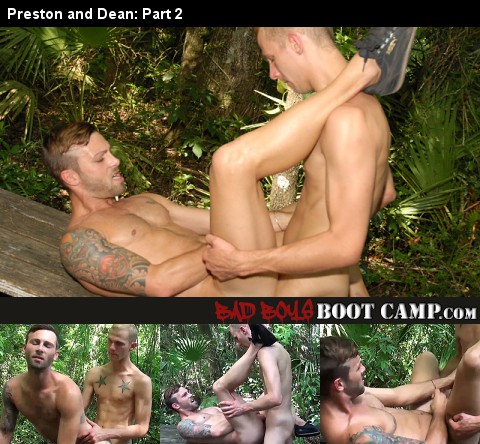 Preston wastes no time as he pushes his hard cock up Dean's backside. Dean takes it like a champ, and soon they are pounding away until Preston lays a massive load over Dean's chest!

07/22/2015 08:00 PM
07132015s1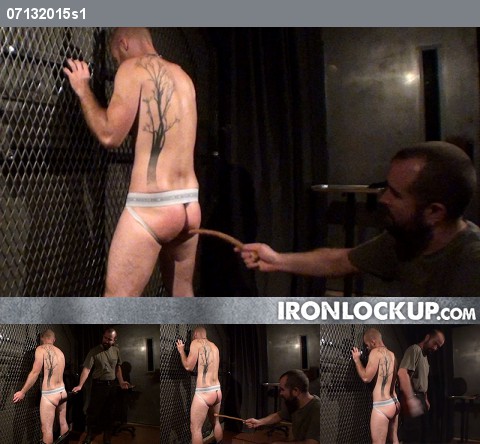 The boy latches on to the torture wheel in preparation for what Sir has in mind. He doesn't have to anticipate for long because Sir starts right away with a leather strap that stings the boy. Once the boy's ass is warmed up a little Sir goes a little more hands on before going deep tissue with a welting ball.
07/22/2015 08:00 PM
Manuel Rocco und Paulus Guel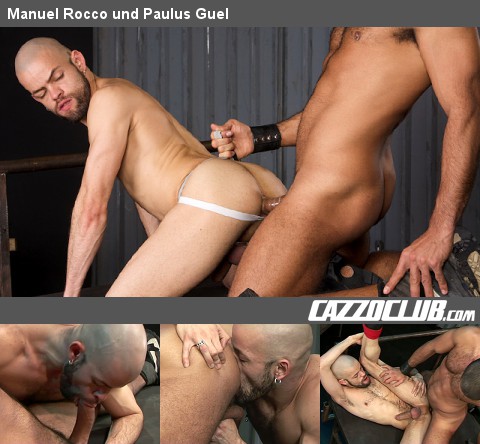 In our casting archive we have found today a very special treat: Paulus Guel and Manuel Rocco. Manuel is a horny bald guy that is always on the lookout for the next cock. And you can see the lust on his face when he looks at Paulus. The wild smooching makes Manuel horny that he aims at Paulus' hairy armpits and gleefully licks the sweat. He pushes the head of bearded Englishman up onto his throbbing piston. Turkish Paulus enjoys the attention his bald head is getting until his man pussy itches for more. Manuel moves his talented to jaws to lick softly Paulus' ass. Before the spanking that ensues Paulus' slippery tongue delves deep inside Manuel making way for his magnificent cock. On the back, on his knees, and on all fours he fucks him with animalistic intent until the juice shoots all over.
07/22/2015 08:00 PM
Angel Vazquez & Richard Roxxx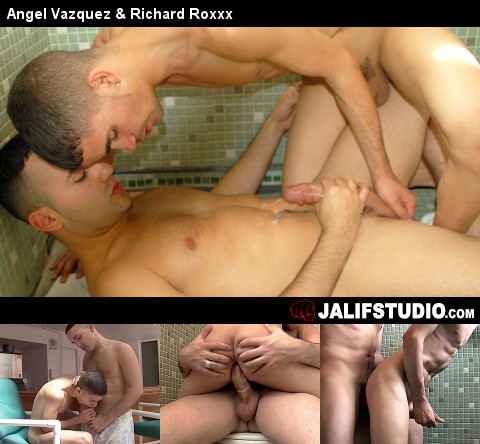 The Marbella boys are back and this time they ain't singin'! This time is Angel Vazquez and Richard Roxx whose only concern is fucking and bustin' a huge load! And when I say huge...I mean HUGE! These guys get in where they fit in and it doesn't matter whose around. They see what they want and they go in for the taking!
07/21/2015 08:00 PM
Cody, Marcus & Max BAREBACK in Oklahoma City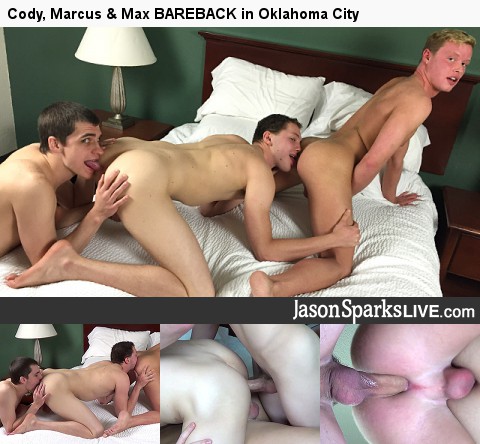 Meet new porn model Cody Bailey. His whole reason for doing porn is that he likes fucking - well Cody I think this might be the right place for you sandwiched in between Marcus and Max. Max Bradley gets both Cody and Marcus' cocks in his ass and the three cum simultaneously in a butt dripping breeding finale!
07/16/2015 08:00 PM
Used and Bruised: Part 9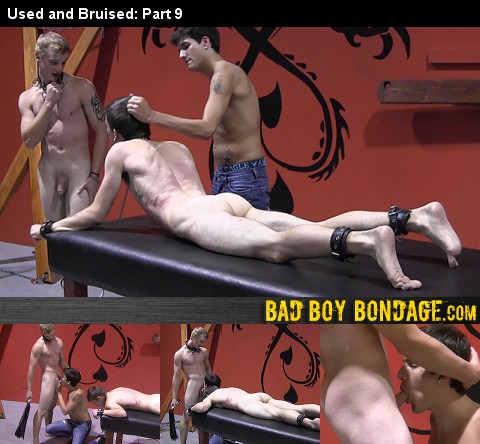 After Troy and Brayman make up, they agree to work on the boy together -- but then end up working on themselves first. Brayman is going to let Troy fuck the bitch Mykul, but first Troy needs to get his huge dick primed. Brayman is happy to oblige!
07/16/2015 08:00 PM
Preston Lee
It's shower time for sexy Preston Lee, who let's us watch as he suds up every part of his body. Using the soap as lube, he starts to stroke his shaft until it is nice and hard. He starts to jerk furiously, his muscles tensing up and he unleashes hot ropy jism!
07/15/2015 08:00 PM
07072015s1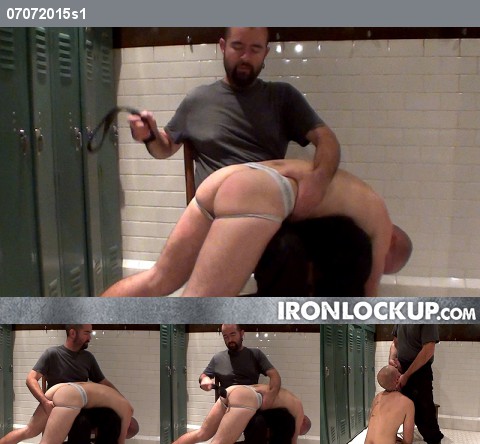 Sir folds the boy over his lap and begins to spank him hard, pausing only to kneed and pinch the boy's ass. He reaches between the boys legs to torment his junk before taking off his belt to sting the boy with. The boy, now resolved to good behavior takes Sir's cock in his mouth.