Latest Videos
01/19/2017 07:00 PM
The Boy Deposit Part 1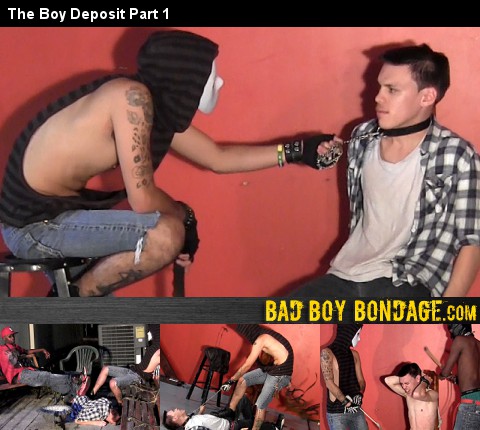 While meeting with a roommate, Kodi was betrayed and led to a place where he can be taken advantage of. He will be debased and disgusted by his captors .
01/19/2017 07:00 PM
Latin Boys Suck And Fuck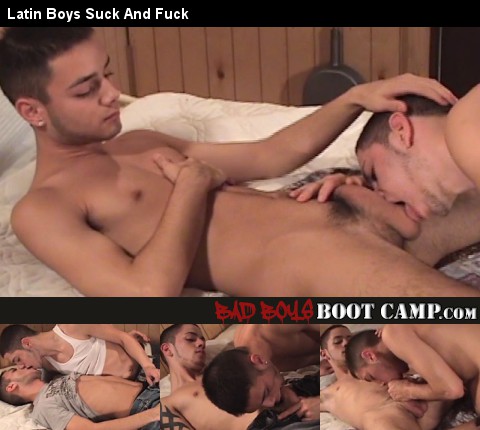 Ricky and his buddy J Styles rent out a room to live out their inner sexual desires for one another. It starts with a kiss and turns into a long night of sucking and hardcore fucking until they are both satisfied.
01/19/2017 07:00 PM
Shawn Andrews & Rex Rogers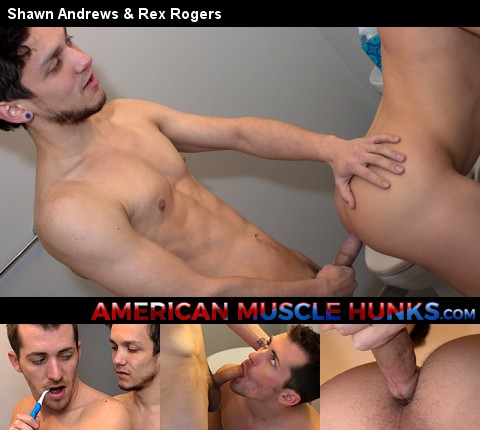 Shawn Andrews unbelievable ass and Rex Rogers' minute-long cum shot with ass eating, and power fucking all in one scene? Yes, it is here! Shawn relinquishes his smooth muscle ass to Rex and his insatiable hunger. After eating Shawn's ass, Rex bends Shawn over and forces his powerful cock inside as Rex's swollen sack pounds Shawn's taint. Lying on the ground, Rex forces the load out of Shawn and then sits back and shoots his hot, white man juice for over a minute until Shawn starts to guzzle up every drop.
01/19/2017 07:00 PM
Hayden & Colton BAREBACK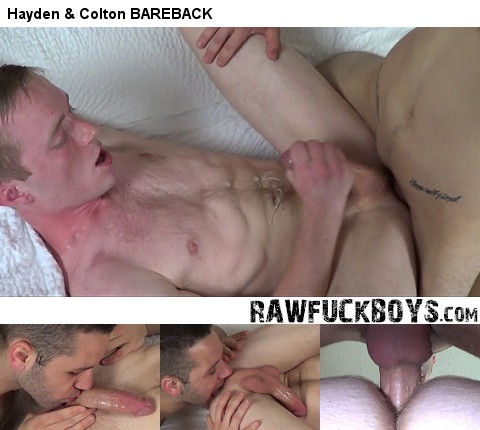 Hayden has a talented tongue - he wraps it around Colton's big cock as he sucks it hard. But with Colton on his back - his legs spread wide he uses his talented tongue to its most deliciously devastating best as he buries it deep into Colton's pale hole.

Then he shoves his raw dick into that saliva lubricated cunt - pounding it hard while grabbing his smooth white butt cheeks. Colton is in raw fuck heaven.
01/18/2017 07:00 PM
Cazzo 20th Anniversary Part 2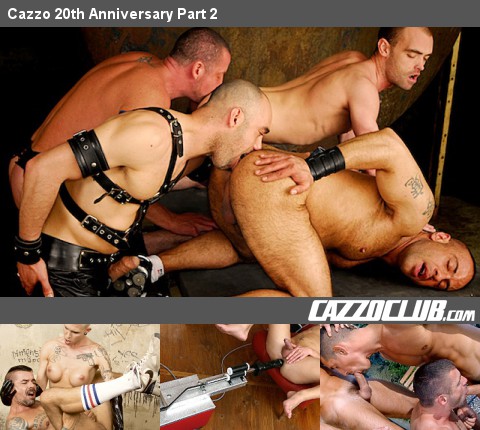 We continue looking back at the history of Cazzo. For the first time ever you can jerk off to the best scenes from 20 years Cazzo.

Scenes filled with German police, craftsmen and doctors have inspired more than their fair share of Germanic lust among people.
Their fuck stories were colorful and cultural. Turks who jizz in the herb sauce at the Doner diner spray their charge; Cops who are on manhunt to fuck each other and the bastards they pursue. Petty criminals that deepthroat the huge cocks of a police officer to escape jail and re-education of young men to the piggy ways of fetish. At Hotel Cazzo, an innocent employee gets fucked by two guests until his wild fucked cunt hole is steaming. And last but not least a self-made fucking machine that expands their owner's ass lips. It's all in Part 2!
01/18/2017 07:00 PM
John Marcus & Dominik Rider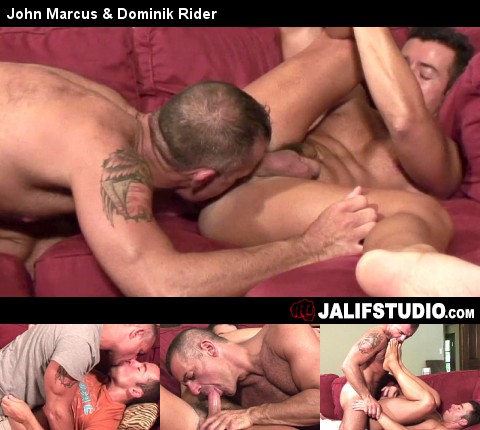 Two beefy DILFs in hardcore sex
Dominik and John Marcus met at the gym a few months ago and things just flew from there. Their passion for being physically fit and admiring the male body soon got them checking each other out in ways they weren't used to. Now these studs fuck around all the time after their hard gym sets! Watch them strip down and show off their big muscles and hard cocks while they have some hot gay sex!

01/18/2017 07:00 PM
George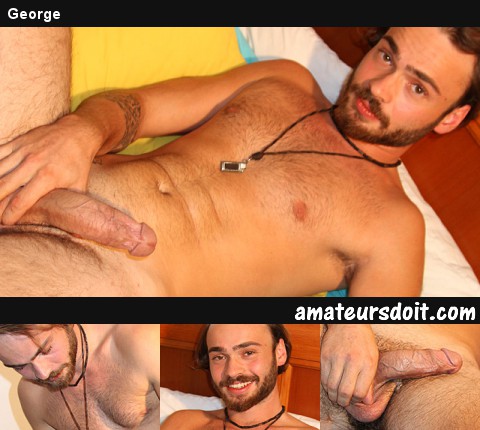 German George is a straight boy who is travelling Australia all the way from the fatherland. Whilst he's never had any 'gay experiences' George is not shy to get his gear off and show you his 20cm cock.

It's a nice thick cock and he loves stroking it every day - he's saved up a load for this and it cums quickly and thickly. Enjoy!
01/17/2017 07:00 PM
Kale Rivers & Jeremy Adams BAREBACK in Harrisburg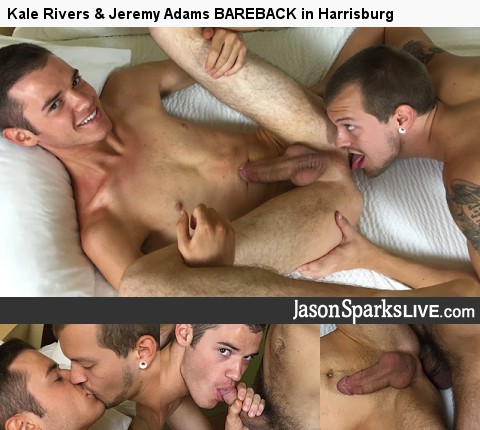 We've got a gorgeous new porn model to introduce to you today all the way from St Louis - Kale Rivers. He's paired today with Jeremy Adams - and this was actually his first shoot as well! The two are definitely excited to get going and race through the pre-fuck interview.

Both boys have big dicks but Jeremy is our power top today and Kale bounces up and down on his thick cock enjoying every inch deep inside his ass. Jeremy blows his load deep inside Kale's tight ass and slowly pulls it out so we can see the cum drip.
01/15/2017 07:00 PM
Mason & Luke in Oklahoma City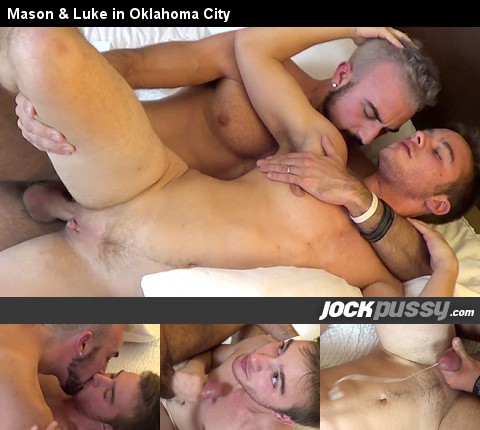 Here's two incredibly hot bodies wrapped together in one hell of a sensual session. Luke Hudson finds himself being worshipped by the muscled Mason as Mason lays him down and pleasures him by kissing his body all over then making him moan in ecstasy as he uses his tongue and fingers.

Luke then takes Mason's cock in his mouth and it's Mason's turn to voice his delight. Now lubed with Luke's saliva Mason's cock enters Luke and the two are joined as one. If you love hot sex and hot guys - this scene is going to blow your mind!
01/12/2017 07:00 PM
Bryan Cole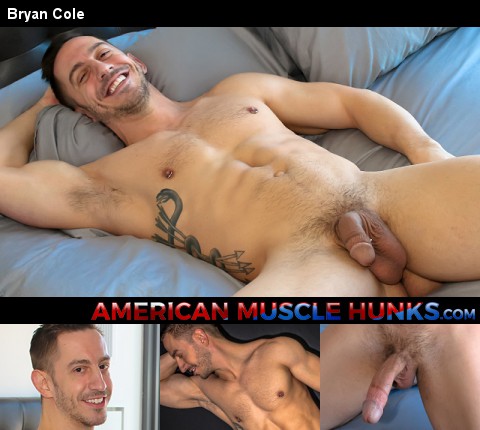 Bryan Cole joins the ranks of the hunks this week. He heats up your screen on these cold winter days from the first second. With his winning smile and killer body he gets right down to business showing off and flexing. Being a veteran cam model, Bryan knows how to work the camera and give us exactly what we crave. After flexing and exploring his muscled physique, he shows off his perfect ass and starts to stroke his monster cock. Tweaking his perky, pierced nips he gets on his back and blows a huge, creamy load over his ripped abs.
01/12/2017 07:00 PM
Alec & Zack BAREBACK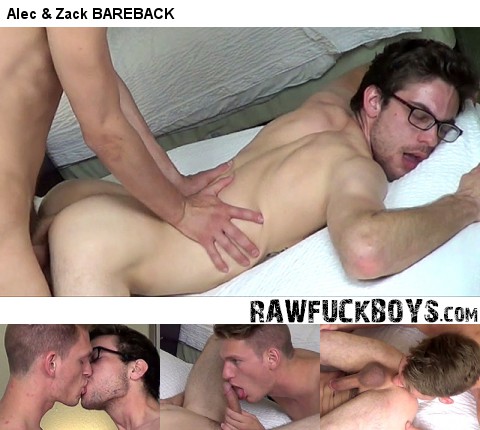 Big dicked Zack gets his massive cock deepthroated by Alec. The size of the raw meat is enough to fog up Alec's glasses. Zack wants his bare cock deep inside Alec's tight hole and rims that hole to get it wet and ready. He fucks that hole as he squeezes his ass - spinning him from his front to his back to bouncing up and down on his big dick. The spurts of cum that flow are testament to just how hot this raw fuck session is.
01/12/2017 07:00 PM
Breaking and Entering: Part 6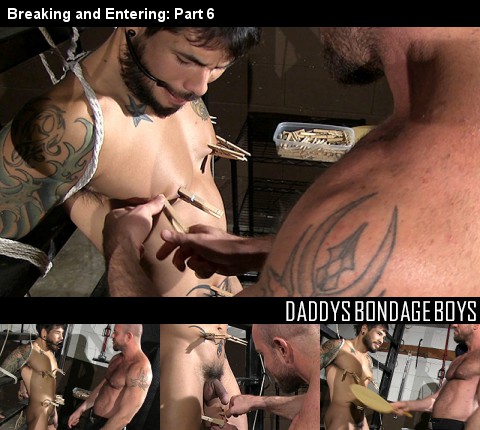 In this series of events, the cop Matt Stevens prevails over the assailant, and decides to deliver a little street justice to Draven Torres. He starts with something simple: clothespins. And something to hit them with.
01/11/2017 07:00 PM
Cazzo 20th Anniversary Part 1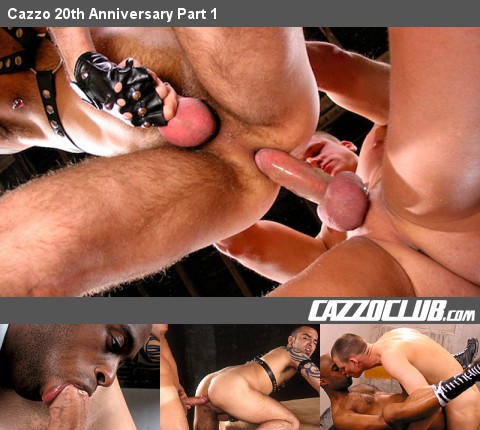 This January we celebrate the 20th Anniversary of CazzoClub.

The world of Cazzo began in 1996 when German pigs for the first time on film fell over each other here. For the first time ever you can jerk off now history to the best scenes from 20 years Cazzo.
Scenes crammed full of jizz-hot German men, their bulging cocks find starved mouth and tight pussies.
We start with the 90's with Jens Hammer - the first Cazzo superstar was born. The wank fantasy of every German gay man was his naughty German charm, his murderous glory cock and his juicy ass. No matter whether he is abused in prison by the guard Thom Barron or whether is on a flatbed truck with his roommates, each individual scene takes you to the cum splattering conclusion. But there is still much more to discover. Watch punk and skinheads as the tough muscle types break fuck holes in a pool full of mud and as workshop types dilate asses with the toughest machines. Experience Berlin, the tourists in the Berlin u-Bahn deepthroating and types which are taken by rich companies.
Welcome to the beginning of Cazzo as yet anything was possible!

01/11/2017 07:00 PM
Jack Spade & Chris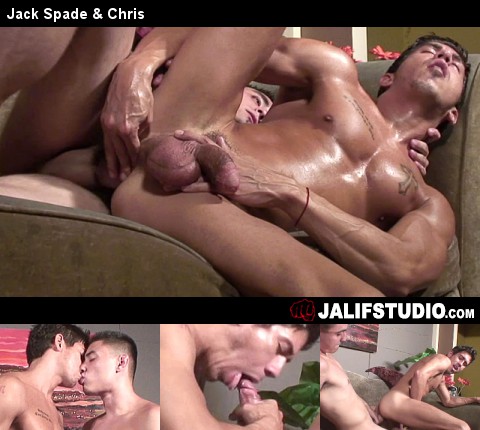 Surfer dude takes on big latino cock
Hot Latin skater stud Jack Spade was feeling horny one day so he decided to hit up some dating sites on the internet. That's when he came up on Chris' profile and noticed he lived only a few blocks away! If this isn't a booty call I don't know what is! Check out these two hot latin dudes as they strip down, suck each other's hard cocks, then fuck each other silly!

01/11/2017 07:00 PM
Leo, Jonny, Randy & Jaxon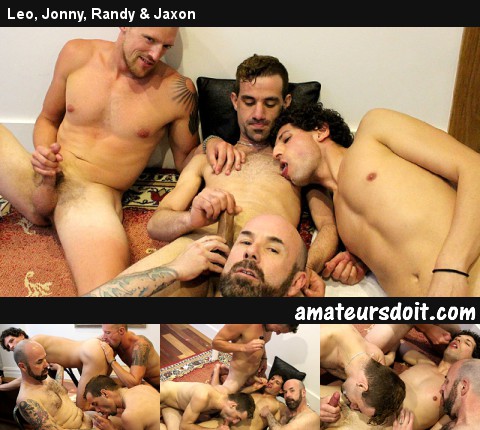 The four take it turns to strip off while the other watch. Then Jonny gets on his knees and sucks on each eager cock getting the amateur gay fuckers ready to go. But everyone wants to get involved so Jaxon helps out by sucking Randy's big dick while Jonny swallow's Leo's big thick cock. But we all want group sex so the foursome gather and make sure everyone is touching - sucking - licking everyone else!
Jaxon rims Jonny while Jonny sucks Leo and Randy is playing with both Jaxon and Jonny's cocks. The four then suck on each other's cocks in a circle making sure all are satisfied.

Jonny's ass is soon in the air looking for a cock to fuck it. Randy obliges while he sucks on Jaxon's cock - Leo filming the scene as Jonny sucks his cock too. It's so hot that Randy wants to cum and Jonny wants his load in his mouth. And what a mouthful he gets! Jaxon licks Randy's cock clean ... and yet there's still more to cum.

What a way to start 2017!