Latest Videos
08/28/2014 08:00 PM
Rob Karota & Milan Tatoo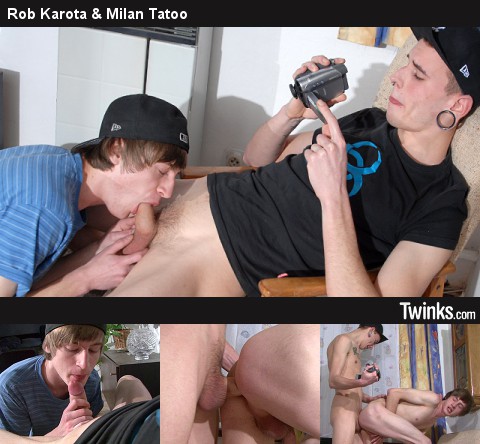 Milan has two things he's pretty stoked about - one is a new camera that he's not putting down for anything - not even a blow job that his big dick (the other thing he's stoked about) is currently getting. The pierced up tattooed bad boy is watching Rob suck on his schlong and then he rams him hard with his raw pierced pecker.
08/27/2014 08:00 PM
08162014s1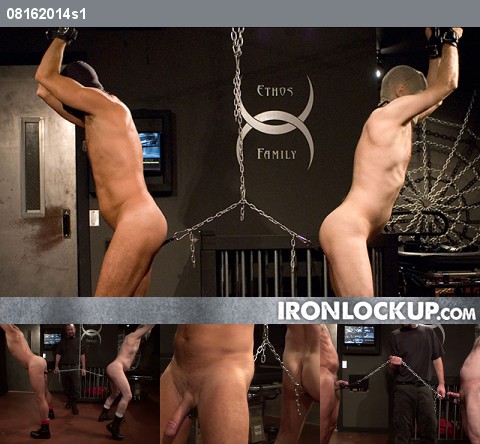 Sir likes balls. They're like puppies who like a game of tug of war, it's just that the boys they are attached to don't seem to agree. Stuck between the discomfort of the ball stretchers tugging on their jewels and their arms bound above the boys work to find a happy medium. Of course, Sir disagrees with this objective and raises the stakes.
08/26/2014 08:00 PM
Owen Powers & Dylan Austin BAREBACK in Charleston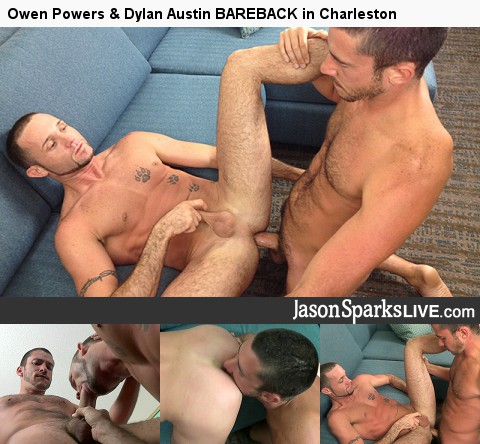 Dylan Austin is from a small town and wanted to get out and explore the big wide world - and part of that is being discovered by the Jason Sparks Nationwide Model Search and getting fucked by Owen Powers. Owen cums right in Dylan's ass and licks the cum dripping right out of that surprisingly tight hole. Seriously hot!
08/21/2014 08:00 PM
Denis Raw & Philip Kraus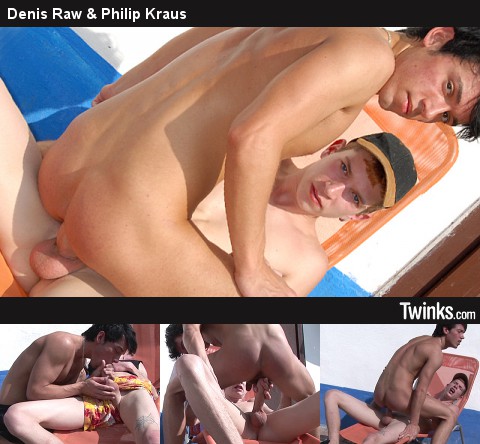 Twink bad boys Denis and Philip are basking in the sun til their horny desires take over. Denis takes Philip's long cock deep down his throat and then climbs aboard his crazy train and rides that thing til it spurts creamy cum all over his chest.
08/20/2014 08:00 PM
Marco Di Lucca and Mark Summers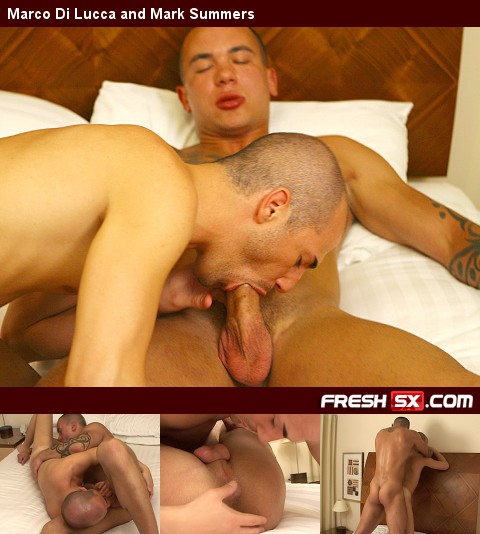 Marco invites hot lad Mark round for some Parisian fucking!
08/20/2014 08:00 PM
Milwaukee ORGY!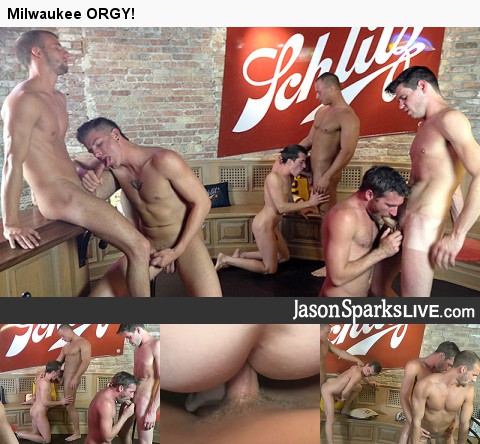 Grab an extra box of tissues for this update as we've got SIX super hot Jason Sparks Models fucking for our first ever road trip ORGY! With so many sexy guys on tour together it was bound to happen so when the models begged Jason for a gang bang scene - how could he refuse. Everywhere you look someone is getting fucked or sucked - a totally cumtastic update!
08/20/2014 08:00 PM
Erik Finnegan & Thom Barron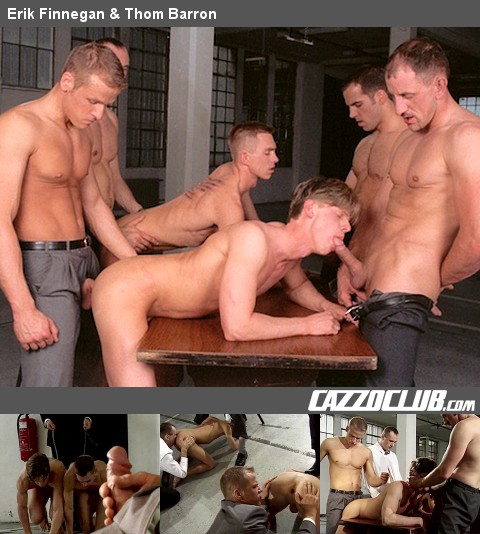 Erik's trip to Frankfurt takes another turn as he finds himself enslaved on a factory floor. There are four guys in suits waiting for new slaves. Erik and another slave run on all fours tied to straps. The two must suck one after the other, including Thom Barron, hard. The assholes of the slaves are then willingly licked - Erik is on a table being taken by two of the suited masters: while Thom Barron fucks the other guy from behind!
Both slaves are thoroughly fucked. Finally, Erik lands on his back and is packed full of cock from both ends until he is then covered in cum.
08/18/2014 08:00 PM
Jake Sheridan & Aiden Woods BAREBACK in Wichita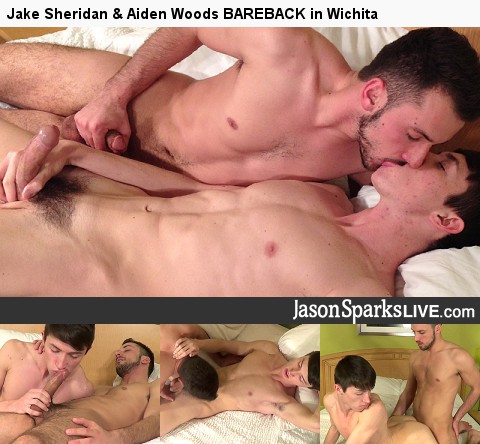 The Nationwide Model Search is in Wichita, Kansas this week. And this week's model find is Jake Sheridan who has fantasized about being in porn for a long time and traveled from his hometown to hook up with the Bareback Road Trip. And for his trouble he's rewarded by being fucked in the ass by smouldering hottie Aiden Woods. Aiden cums in his ass and Jake is stoked - dream and hole full-filled.
08/14/2014 08:00 PM
Lukas Keisie
Lukas is one handsome and sexy man, I can easily picture him playing James Bond :) Check out his ripped abs and sculpted body, clealry he works at it. Enjoy his show!
08/12/2014 08:00 PM
Declan McClain & Brendon Scott BAREBACK in Greensboro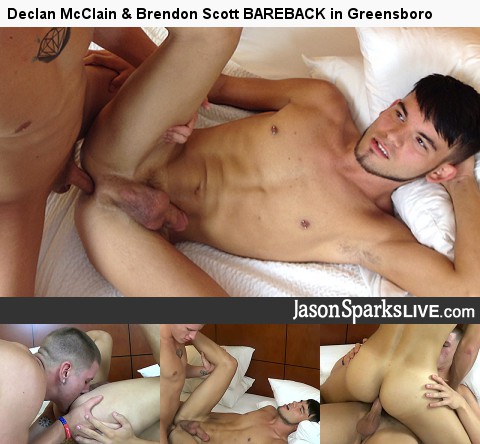 Declan McClain is a gymnast - and you just know they have super hot bodies! He's Jason's latest porn find and wanted to try porn for the experience. Brendon's been on the Bareback Road Trip for a while now - so he's the perfect partner to show the newbie the ropes. Brendon fills Declan's ass with cum ... just what he was hoping for!
08/12/2014 08:00 PM
Hantel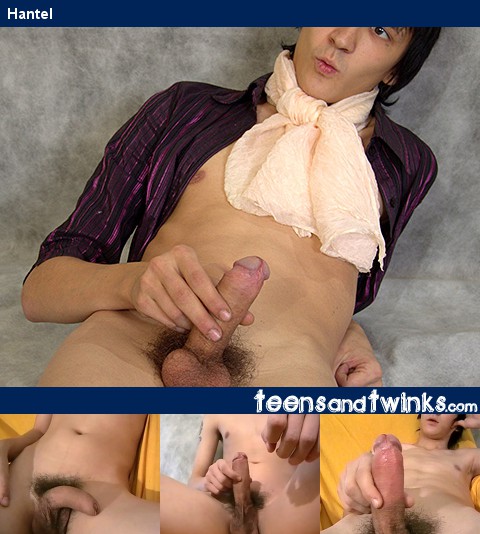 Truly adorable tattooed boy Hantel has messy, dark hair and a beautiful skill of stroking his boner lightly. Pay careful attention to this gentle twink in action.

08/07/2014 08:00 PM
San Diego Bareback - Sc 1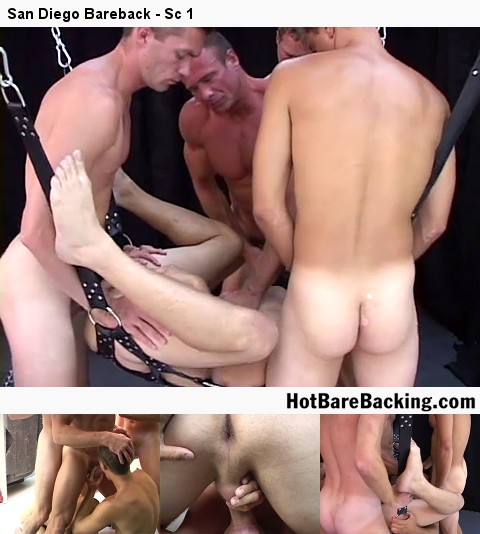 The men in San Diego have two things on their minds - sun and sex. It's raining out so there's no sun to be had so they head indoors for a good old fashioned gang bang. Bare cocks are fucking asses - everywhere you look someone's getting banged.
08/07/2014 08:00 PM
Orgy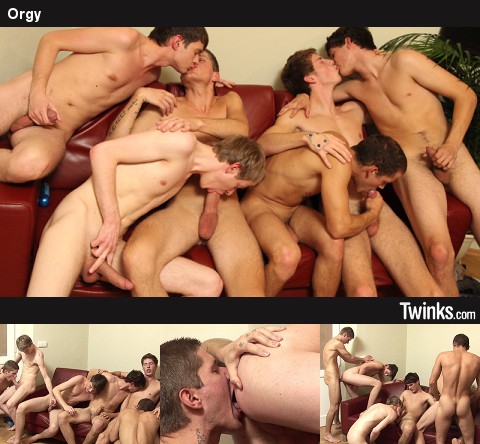 The luckiest couch in the world is the stage for a 6 twink orgy! We've got blonds and brunettes - big dicked smooth twinks sucking, licking and fucking their way to a tsunami of cum.
08/06/2014 08:00 PM
Vitor BareBangs Miguel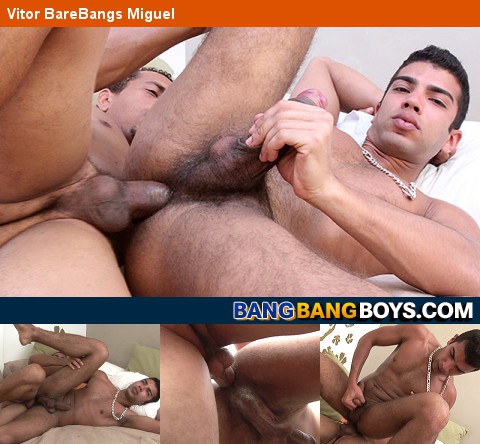 Vitor and Miguel are hanging out on the balcony. Vitor can't help his cock getting hard as he looks at Miguel so they duck inside for a barebang fuck. Miguel deep throats Vitor's thick meat - Vitor throws him on the bed and buries his tongue deep into his ass crack to lube that hole up. The look on Miguel's face is priceless as Vitor rams his chunky cock harder and harder.
08/06/2014 08:00 PM
Matthew Lucas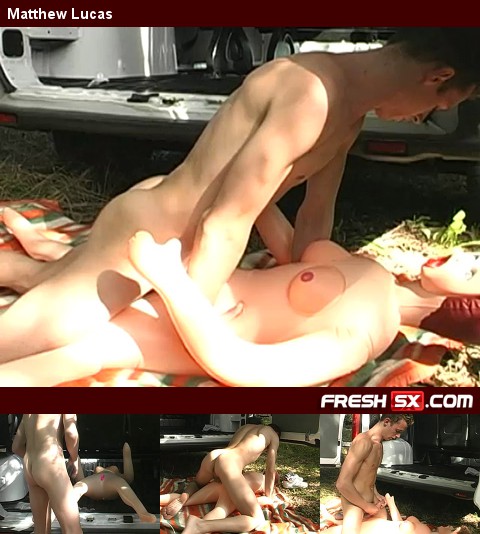 Straight boy Matthew decided to do his audition with his favorite girl - we had no idea she would turn out to be quite like this!