Latest Videos
08/22/2017 08:00 PM
Declan McClain & Alex Mason BAREBACK in Louisville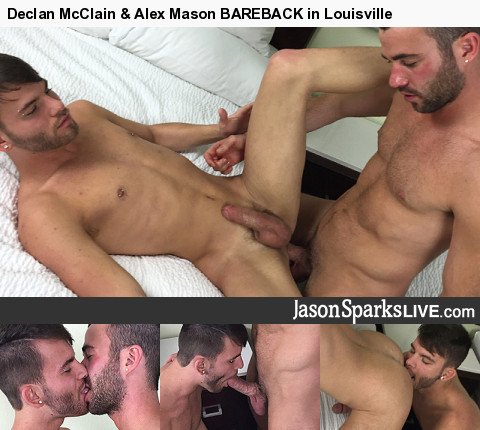 Here's two familiar furry faces to everyone - Declan McClain and Alex Mason were begging Jason to do a scene together. These brunette beauties get lip locked from the get go. Declan is then on his knees with his lips locked around Alex's meaty cock. He fondles his balls tenderly as he swallows every inch.

His talented tongue then moves to rimming Alex's hole - he grabs his tight cheeks and pulls them apart so he can get as deep as humanly possible with his tongue. Alex moans in pure pleasure but his tantalized hole wants cock and Declan cock is ready to please.

If this wasn't hot enough the two flip and now Alex fucks Declan - cock deep in his own hole makes him cum all over his abs. The sight of which makes Alex blow his load two. It's a sticky end to a fantastic fuck.


08/21/2017 08:00 PM
Tucker Scott & Brock Richmond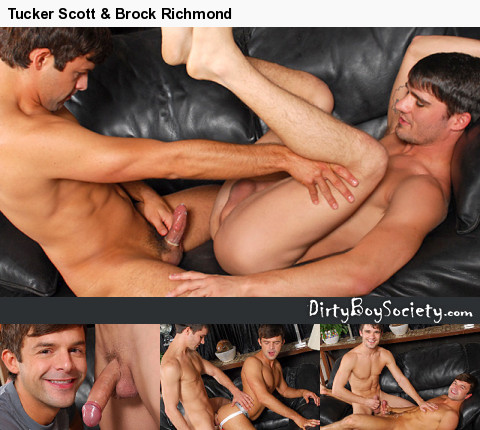 Southern boys are hot - and when they fuck as good as Tucker and Brock - well grab your cock and start tugging cause it's going to be a cavalcade of cum.
08/17/2017 08:00 PM
Kyle & Jason BAREBACK
Daddy Jason likes nothing better than a big raw boy fucking his ass. Kyle likes to please his daddies so he is keen to comply and ensure that Jason's ass is fucked raw by his big bare dick.
08/17/2017 08:00 PM
In Hell Part 8
Interrogator Drake Jaden finally gets hard enough from face fucking his victim to let the pounding begin.
Dirk Caber grits his teeth as his hole is violated, hard and long.
08/17/2017 08:00 PM
Cream On The Table Part 3
Kyle and Marky in Cream on the table 3. The hard cocks go down the throats and up the arse as the two boys continue to party on the table. Lots of action before the cum starts to fly. A great time for the boys and you!


08/17/2017 08:00 PM
Twinks In The Jungle 1
It's surprising what you can find when you are wandering through the woods. Ryann finds two twinks tied and helpless. He slowly starts to savour the situation and strips Damien, flogging him and even using him as an ashtray in the process.
08/17/2017 08:00 PM
Neo BareBangs Checo
There's nothing like a trip to the beach to get you super horny. Neo and Checo meet up at the beach and pretty soon want to head back to get naked and fuck. Neo has got a huge thick dick - Checo can barely take it all in his mouth - how's he gonna fit it all in his ass.

He jumps on top of Neo's massive pole and buries it deep in his bubble butt without too much of a problem. He rides that massive cock like a bull rider at the rodeo. It feels so good he cums all over Neo's abs. Neo is pleased and cums all over Checo's pretty face.
08/17/2017 08:00 PM
Randy Joe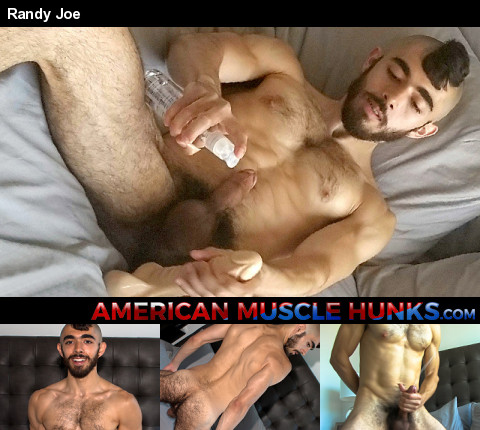 Introducing Randy Joe. He's lean, kinky, and ready to please you in any way he can. This sex machine is one of our new cam models and he's been really hitting it off with the viewers. Make sure to check him out live, but also in his debut solo. Randy loves his toys and his new scene allows him to show off the way he likes to use them. Watch as he fucks himself and then explodes a huge load that flies everywhere.
08/16/2017 08:00 PM
Fox & Luke in Denver
Fox and Luke are making out on the bed - their kisses are so deep and passionate you'd think they hadn't been laid in a long time. Luke positions himself under Fox's slender frame and sucks his balls and cock with his trademark adroitness. Fox is in heaven but still can't get enough of kissing Luke.

Luke gets on his knees beside the bed and again swallows Fox. He throws him back on the bed to deepthroat the dark haired boy, making Fox's eyes roll back into his head.

Fox is so horny now all he can think about is fucking Luke. And damn does it feel good! Coupled with Luke's sexy eyes staring back at him it's so intense the two cum simultaneously. Yet another masterclass in how it's done.
08/16/2017 08:00 PM
Justin Blayde & Fernando
Latino stud Fernando wants to see if a big black dick will fit in his tight hole! He loves to get fucked as much as possible, so he knows he can take it.
08/16/2017 08:00 PM
Casey Gets What He Deserves
Casey Everett is left hanging as Daddy Seth Santoro's play toy. Begging for more Casey moans for daddy to come spank him and get him off. Edging him aggressively Seth taunts Casey then clothespins his ball sack. Exhausted and hungry for raw cock Casey is taken down and used by his muscle daddy. Barebacking him hard and deep, Seth pounds Casey over and over till he busts his hot load all over him.
08/16/2017 08:00 PM
Jaden & Rahul
Jaden is from India and Rahul is from Pakistan. Both guys are kind of shy but they have overcome that shyness to cum and shoot for us. The two exchange blow jobs and Jaden face fucks Rahul with his big cock.

His hairy ass looks inviting but he's all top and it's Rahul's ass that gets fucked. Rahul grab the edge of the carpet as Jaden pounds him relentlessly. Looks like Jaden hasn't cum in a while as he blows a massive load all over Rahul's pretty face.
08/15/2017 08:00 PM
Anthony Turris
20 year old smooth twink Anthony Turris is back this week for a sexy solo. Enjoy his show!
08/15/2017 08:00 PM
Eric Morgan & Joshua James BAREBACK in Pittsburgh
Eric Morgan cums to us all the way from Pittsburgh and was a diver and swimmer in school. We do love those boys in their speedos! He's got a super hot locker room story for you in his interview too! He's a big tall boy and a ball of limbs. He puts those limbs to good use as he wraps them around Joshua James.

He's also got a nice big cock that Joshua manages to swallow completely. Eric's talented tongue tantalizes Joshua's hole before he plows his bare dick deep inside. This was the role he was born to play as he breeds a huge load of cum deep inside Joshua's satiated ass!
08/10/2017 08:00 PM
In Hell Part 7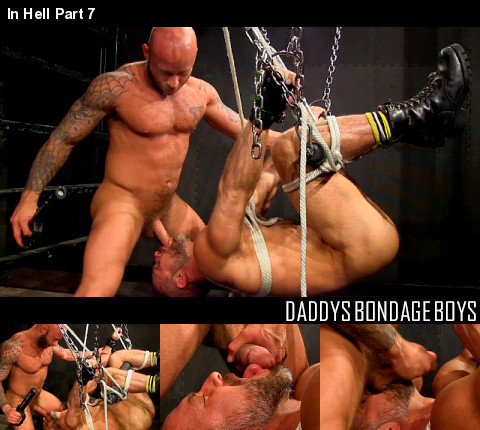 It's time to get personal. With a stun baton for protection, Interrogator Drake forces Dirk to suck his huge cock. Dirk is in a Parrot's Perch -- one of the most uncomfortable and vulnerable positions imaginable.