Latest Videos
04/23/2015 08:00 PM
Felipe BareBangs Hugo Gobi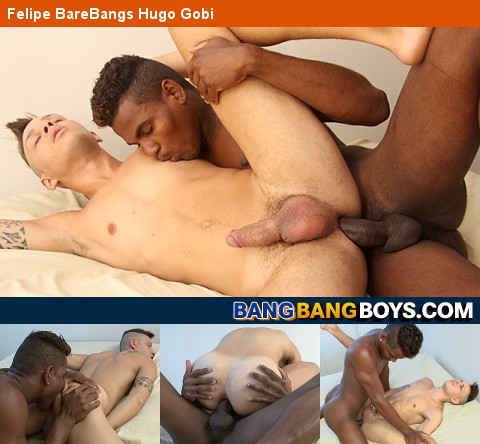 The look on Felipe's face when Hugo walks into the room is priceless. He just knows that he is in for a good time and immediately starts to kiss Hugo. Hugo doesn't want to mess around - he wants that big black cock in his mouth .. and what a mouth it is. He swallows the juicy shaft all the way to the base. This gets Felipe as horny as fuck and he flips Hugo over so that he can rim his perfect ass. With Hugo's ass tingling with anticipation he climbs on top of Felipe who barebangs him with a sexual intensity those Latin boys are famous for. There's so much cum at the end of this scene that they need to shower!
04/23/2015 08:00 PM
Peter Muller & Ted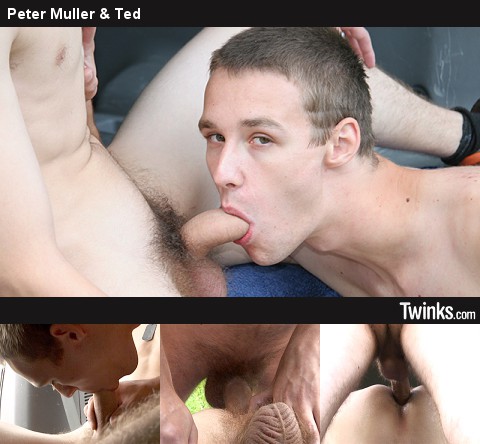 Peter and Ted have found a quiet spot in the countryside and stop for a picnic of cock and cum. Their think twink bodies are quickly naked and sucking each other off in the back of their car. When their cocks are hard the bareback fucking begins. Each will then jerk themselves until they release a bucket load of cum.
04/23/2015 08:00 PM
Latin Punishment: Part 8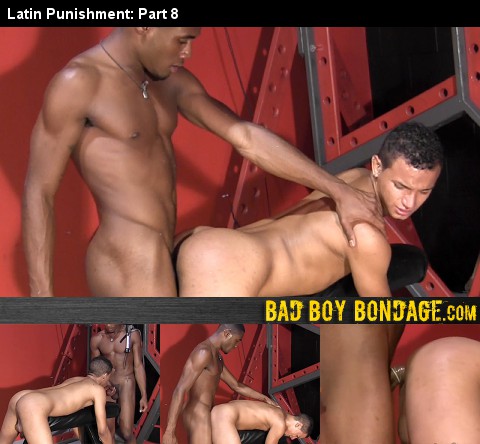 Master Devon has waited long enough, and the time is here. He buries his enormous black pipe into Joseph Rowland, who struggles in his bonds to take it all in. The Master doesn't stop pumping until he has had his fill -- ending in sperm all over the bitch's ass.
04/23/2015 08:00 PM
Twinks First Time: Part 4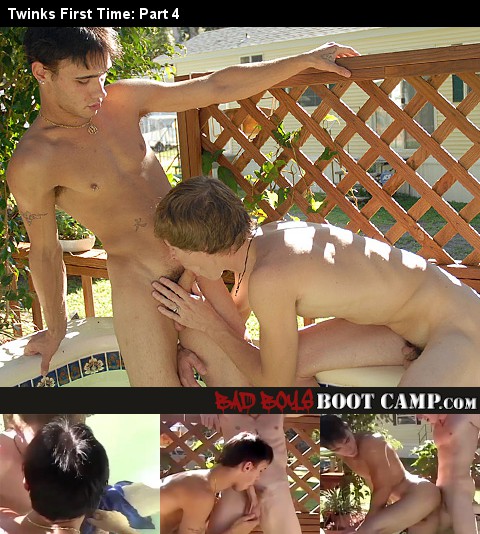 Conray James meets his bud Chaz Cramer, and soon they are getting it on in the warmth of the jacuzzi. Before you know it, Conray is getting pounded among the pressure of the bubbles by Chaz's massive cock.
04/22/2015 08:00 PM
04062015s2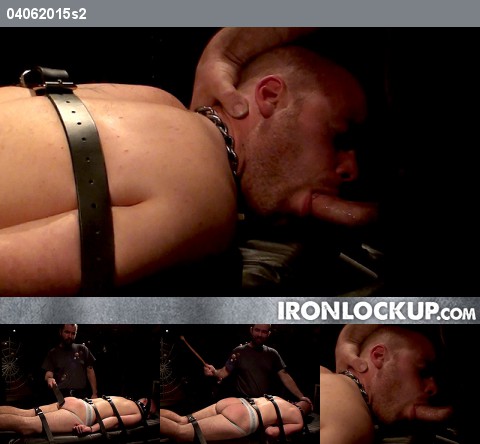 The boy is helplessly strapped down to the gurney and Sir is going to make the most of it. The leather strap slaps down on his reddening ass but the boy's moans are barely audible through the bondage tape mask. Then Sir makes him protest by striking his ass with the welting ball which builds up a fury of deep red hot pain. When the boy can't take any more Sir returns to the strap and finishes with a face fucking.
04/22/2015 08:00 PM
Bitch Britney & Jim Ferro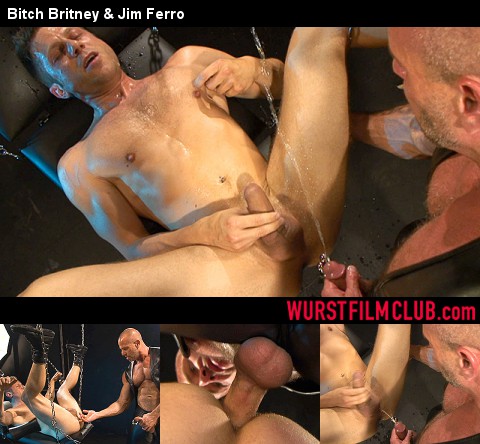 Bitch lays in a sling. Muscle daddy Jim Ferro wants to pump his ass with his Prince Albert. Happily Bitch has wide spread open legs and waits for the first hammer blow. He wants to be taken, spit on and extremely fucked.
Master daddy doesn't wait a second to enjoy this invitation for a hard fucking ride.

04/22/2015 08:00 PM
Mike Tiger & Gael Gocova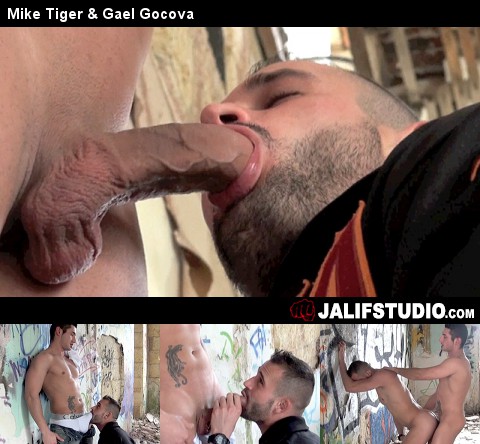 Although Gael is a posh muscular guy, he likes to frequent abandoned houses to be the victim of some bastard wanting to suck his huge cock and let hungry Gael's cock fuck his ass. This time luck is on his side because he found Mike, a very hot cute guy, that the only thing he's looking for is to find a good cock to drill his horny ass... and that is Gael who likes guys to enjoy his muscular body and his large cock.
04/21/2015 08:00 PM
William Isaacs & Declan McClain BAREBACK in Nashville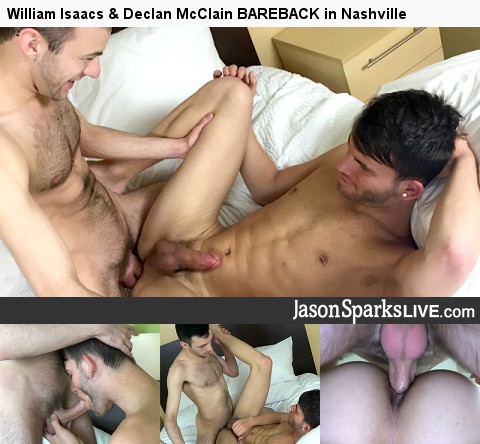 Looks like we have a hairy new recruit for you to enjoy today! William Isaacs is from Nashville and loves sex so doing porn was a no-brainer. He's a big fan of sex in public so if you ever catch him near a change room jump on in! He's a vegan but there is one animal product that he does consume and that's cum. He shoots a load of cum in Declan's ass - which drips out for you to see at the end. Damn this is a hot hot scene!
04/16/2015 08:00 PM
Justin Conway & Steve Johanson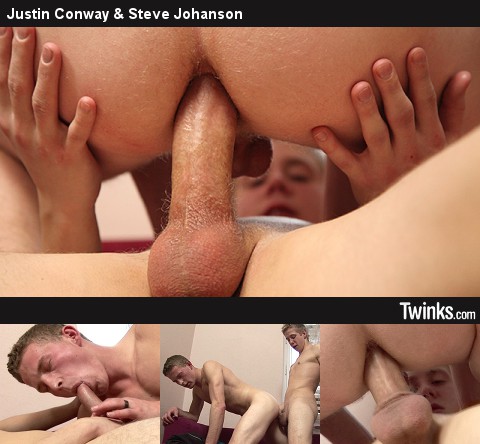 Justin is checking out Steve's abs - he's got some definition going on there but while Justin is checking it out he slyly makes his move and starts kissing Steve. It's just what Steve was hoping for and responds by removing Justin's jeans and sucking on his uncut cock. Justin's cock is more than a mouthful but Steve handles it like a pro, getting it rock hard. Justin turns Steve over and fucks him bareback in a variety of positions on the couch. He finishes off by cumming all over Steve's face.
04/16/2015 08:00 PM
Peter Tomek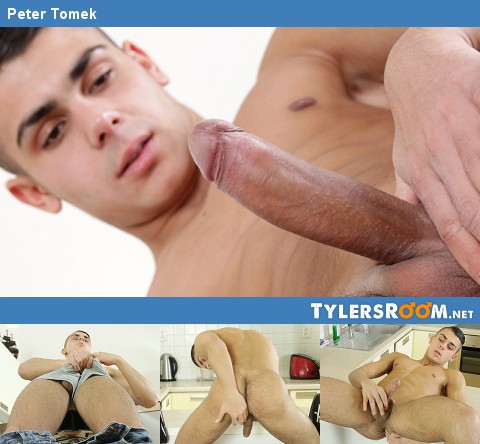 Handsome young stud Peter Tomek is 20 years old and comes from the Czech Republic. Enjoy!
04/16/2015 08:00 PM
Used and Bruised: Part 3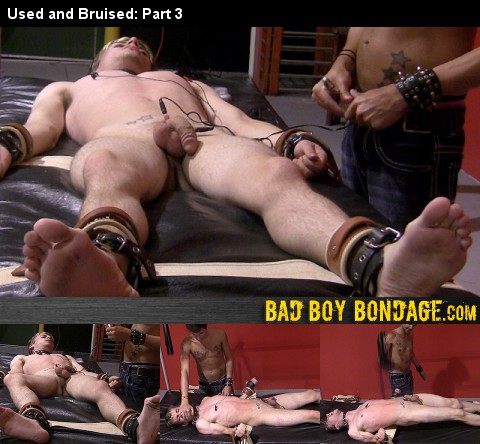 Mykul Pierce is itching to prove that Brayland can't be a real man under pain, and the surefire way to do that is electro. Strapped to some medical restraints, his nips and asshole are lit up so the bitch is bucking off the table from the juice.
04/15/2015 08:00 PM
04062015s1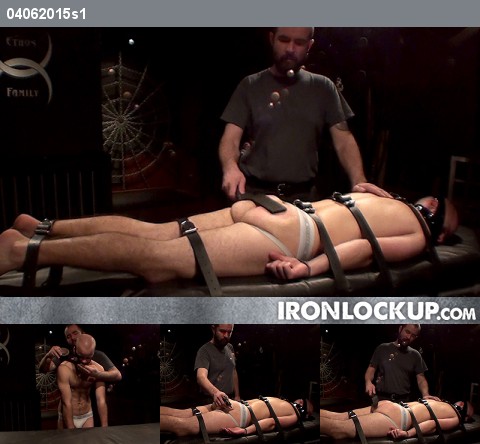 Face down and struggling to writhe under the control of the tight bondage belts the boy tries to squirm away from the cold sting of Sir's reaver as it traces his body. He lets out stifled moan after moan, his voice dampened by the bondage tape secured around his head. Sir takes a welting ball off the wall, a promise for a future deep and penetrating sting, and a leather strap which slaps the boys ass without mercy.
04/15/2015 08:00 PM
Juris & Erik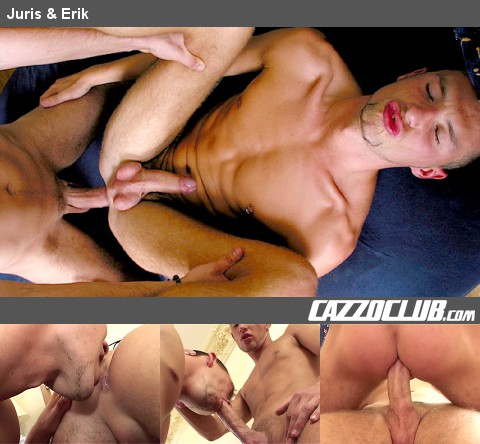 Juris and Erik have only hooked up recently. Their kisses are both wild and innocent as they get to know each other. All it takes in the morning is a look at Juris' perfect ass and his pink hole and Erik is rock hard. His tongue encircles the glowing rosette until he drills his tongue deep in the pussy and licks him. Juri slaps his face repeatedly against his cheeks. The tables will be turned and now it is Erik getting deepthroated. Without taking a breath, he pushes the thick rod in his mouth. This guy deserves real porn Oscar! He is just as greedy as he is active and relentlessly face fucks his friend. Juris likes it the passive position and moves now to get his hole a spanking. They fuck bareback - thrusting wildly! The whole thing is sealed with a powerful spray.
04/15/2015 08:00 PM
Alex, Kevin & Tony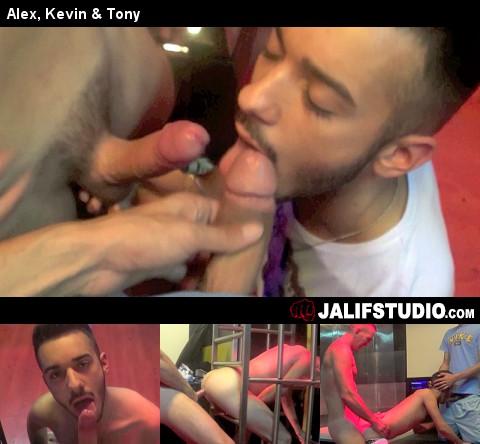 Lyon sex Clubs are always unpredictable; that is why guys like this place to have fun. This time it is Alex Kniffeur's turn, he will be the toy of Tony and Kevin. He will be crazily sucking two cocks at the same time and leaving their masters to work with his ass until he receives their big loads all over his body.
04/14/2015 08:00 PM
Chad Porter & Dustin Tyler BAREBACK in Wichita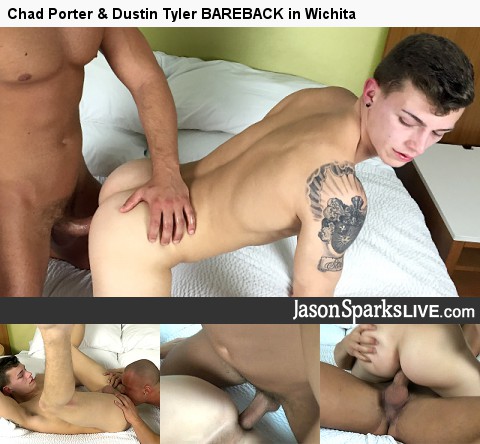 Chad Porter has a great ass. The rest of his body is pretty great too - but Dustin is mesmerized by that ass. After sucking on Chad's cock he goes to work with his tongue getting Chad's hole nice and lubed up. Dustin then takes his thick, bare cock and starts fucking Chad - his tanned muscles slamming against Chad's pale butt. It's a hot scene we just know you're going to play over and over and over and over again!