Latest Videos
04/27/2017 08:00 PM
Chad & Zach BAREBACK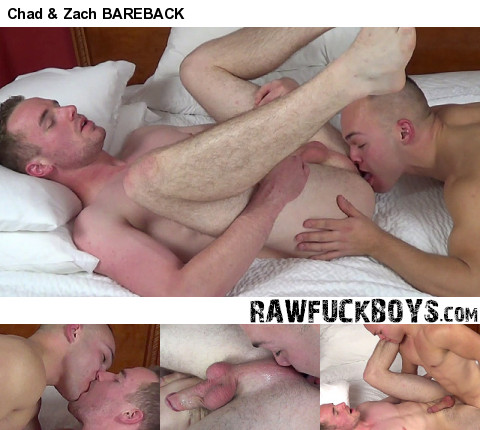 In Springfield to boys who love to fuck raw meet. They kiss - their cocks grow and as they escape from their underwear their cocks are treated to a dick sucking that will make your toes curl. Chad licks Zach's hole and balls and makes sure he's lubed up before shoving his raw dick deep inside. "ohh yeah" he cries but he wants his turn too! The flip and Zach fucks Chad for a while before they flip again. This truly is what being versatile is all about!
04/27/2017 08:00 PM
Joey D & Johnny V Part 2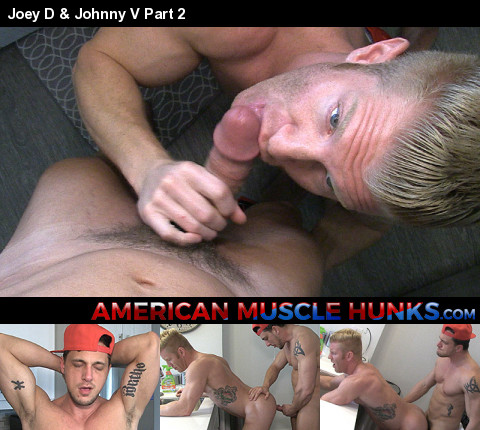 ...Continued from last week. Part two of this steamy scene finds Joey D getting his monster meat sucked by Johnny V. Joey forces Johnny to stand and then fucks him over the sink. When the two are about to blow, Joey forces Johnny to his knees again and then blows his huge load all over Johnny's muscle chest as Johnny blows his own load all over the ground.
04/26/2017 08:00 PM
Cuba Santos, JD Daniels, Aron Ridge, Justin Blayde & Gabriel D'Alessandro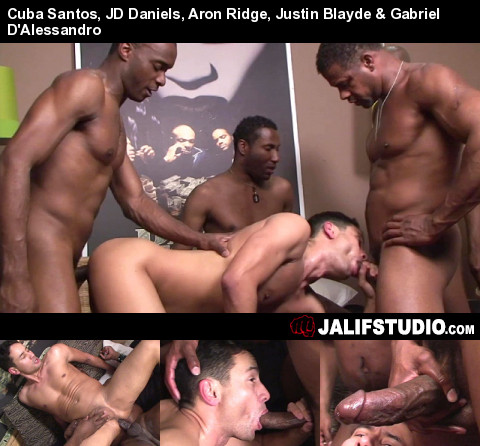 Gabriel just moved to LA from Oklahoma and he's soon realizing these are two different worlds! Unknowingly he goes up to a group of black dudes to make friends but he's not aware in gangland LA you have to get initiated into your friend group!
04/25/2017 08:00 PM
Chad Porter & Jake Matthews BAREBACK in Grand Rapids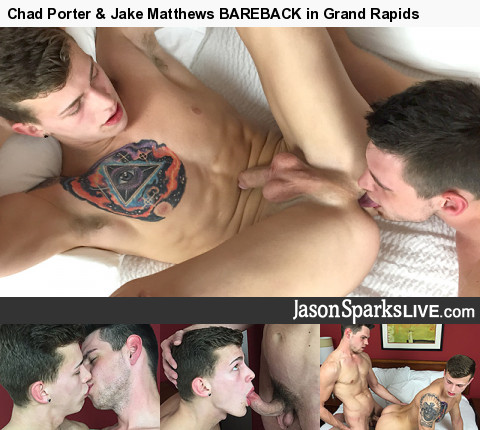 OK full disclosure we shot this one a while ago but we got so many people asking for more of both Chad Porter and Jake Matthews that we thought we'd spoil y'all and give you a scene with the two of them together.

Chad looks incredible with his legs in the air and Jake's tongue wedged firmly in his ass. Almost as good as he looks bouncing up and down on Jake's big bare dick. By the simultaneous cum explosion the two have you can tell they had an awesome time!
04/23/2017 08:00 PM
Jackson & Luke in Richmond
Dark haired Jackson is totally enamoured with Luke Hudson. When they first met he could hardly keep his eyes off him. The two lie naked in the bed kissing and feeling each other's bare bodies.

Luke stands and leans back on the bed head and Jackson uses his tongue to pleasure him. His bearded face tickles as he licks and sucks Luke. Luke lies back on the bed - Jackson's big dick in his mouth. Jackson uses his fingers to keep playing with Luke.

Luke then climbs on top of Jackson - bouncing up and down on his cock. They switch up positions - this is some regular kamasutra manual of positions in fact. Fucking Luke is beyond Jackson's wildest fantasies and just how good it feels is shown by the huge load that ends up all over Luke's chest!
04/20/2017 08:00 PM
Gunner & Brogan BAREBACK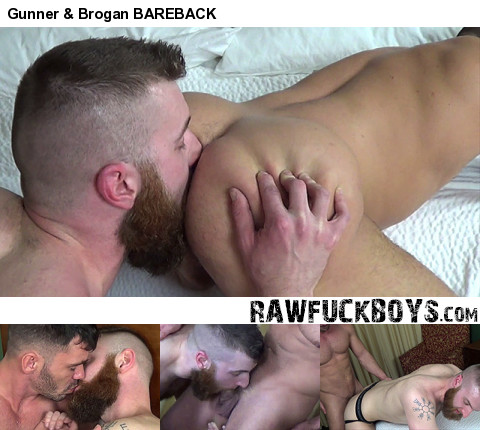 Beards. How awesome are beards. That feeling as they tickle your face when you kiss that bearded stranger. They tickle your balls as he's deepthroating your cock. The tickle your ass crack as he's rimming you. Gunner has a terrific beard and Brogan is making the most of it before he fucks the cum out of him and cums all over his ass in Kansas City.
04/20/2017 08:00 PM
Gym Training Torment: Part 2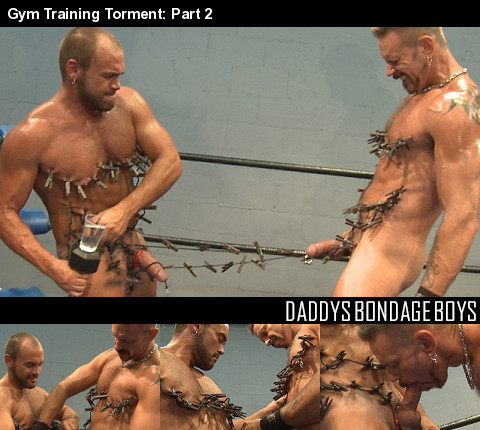 The first training exercise is grueling to both Jessie and Colin. Their fronts filled with dozens of clothespins on a string, they balance a glass of water on a heavy weight. The loser gets the string pulled.
04/20/2017 08:00 PM
Tony Dias BareBangs Italo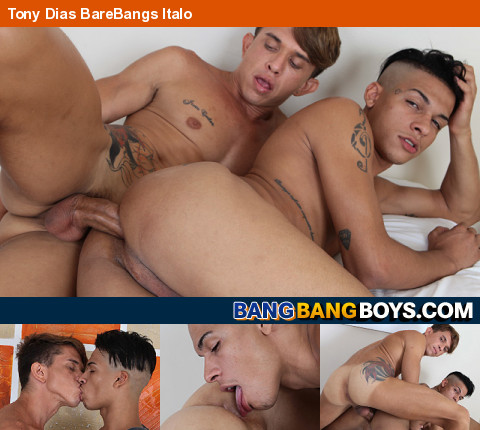 There's nothing more dull than doing the dishes so when Italo comes along to distract Tony Dias from the task he jumps at the opportunity. They head to the bedroom and Tony's big dick is soon out of his pants being sucked by Italo. Tony then sucks on Italo's meat before putting him on all fours - spitting on his ass and alternating between rimming his hole, sucking his cock and slapping his ass.

Italo's fine bubble butt is treated to a spit filled licking and then a finger fucking before Tony Dias then gets his rock hard raw cock and starts to fuck that tight hole.
It feels awesome and Italo is very talented in the positions he jumps into with that cock in his ass. He's got 'Hot Boys' tattooed on his ass and a hot boy fucking it - but wait - they flip! And now it's Tony's turn to get fucked. Getting his hole filled sends Tony over the top and he blows his load all over Italo's gorgeous face. Italo licks that cum up like a hungry man! Shower time!
04/20/2017 08:00 PM
Joey D & Johnny V Part 1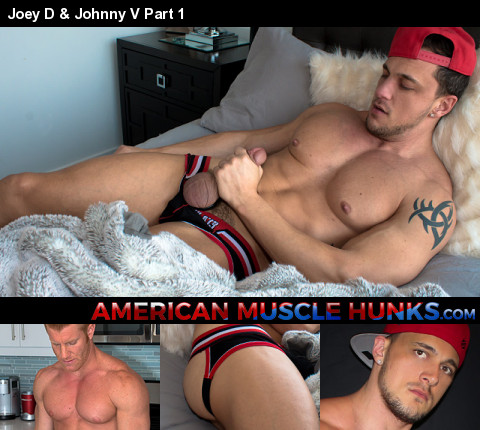 Part one of this release finds Joey D lying in bed reading with his muscle ass sticking out when he rolls over to find Johnny V in the kitchen cleaning. As Johnny's muscled body flexes with every movement, Joey begins to stroke his cock. When Joey has had enough stroking he gets up and goes into the kitchen. He tells Johnny to get onto his knees and worship his cock. To be continued...
04/19/2017 08:00 PM
Erin & Mikey Mikes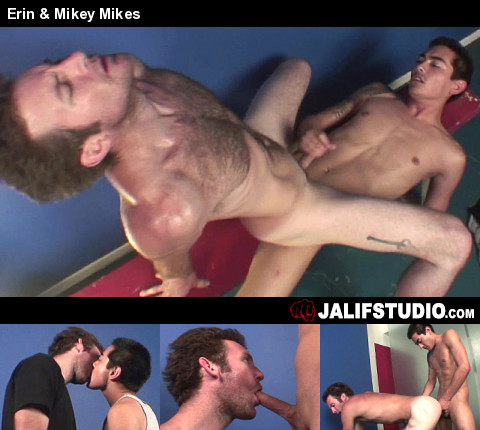 Mikey returns to the Rooster Dojo for his final lessons when he finds the door open and a robber inside! Now is when he must use all his lessons of the rooster to defeat his enemy!
04/19/2017 08:00 PM
GangBang!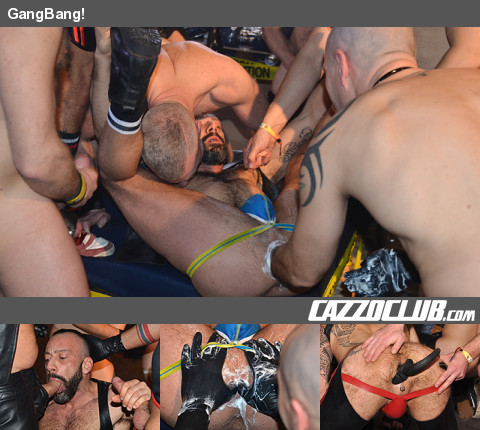 The engines run hot at this fetish meeting. Guys dressed in leather and rubber have nothing else in mind than to satisfy their own greed and to screw until a doctor is required. In the sales area there are a bunch of fetish pigs with a plethora of Sextoys. Muscular bald pigs push their stick-hard cocks in wide open mouth pussies. Slaves dressed as Puppys let themselves lick ass and be flogged. Bearded macho master pound their victims until they scream in pleasure. German skinheads fisting Dutch bastards until the cunt meat proudly produces a rosebud from the ass Canal. Submissive guys roll yellow juice in their face. And finally a semen spurting sweetens the whole gang bang action!
04/19/2017 08:00 PM
Randy Solo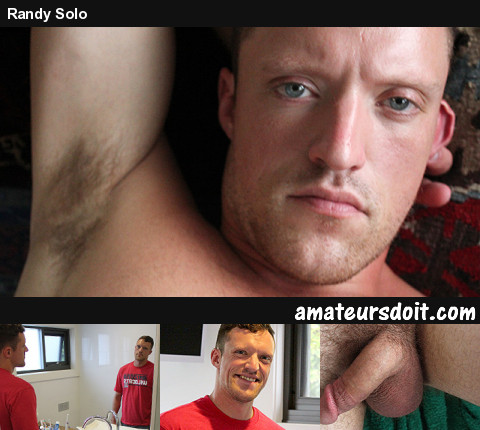 Randy is all alone - not even a cameraman in sight. But that doesn't stop our favourite American from grabbing a camera himself and the selfie stick and making his very own Amatuer video.

He strips down to his undies and then releases his big cock from it's confines. He finds a comfy spot to start stroking his meat and then decides that his solo efforts need a co-star and so lubes up the fleshjack to get his cock harder. The cheeky chappy is having a great old time playing with himself and the camera - he blows a load and considers it a job well done. God bless Americans - we love you Randy xx
04/18/2017 08:00 PM
Logan Everett & Scotty Knox BAREBACK in Indianapolis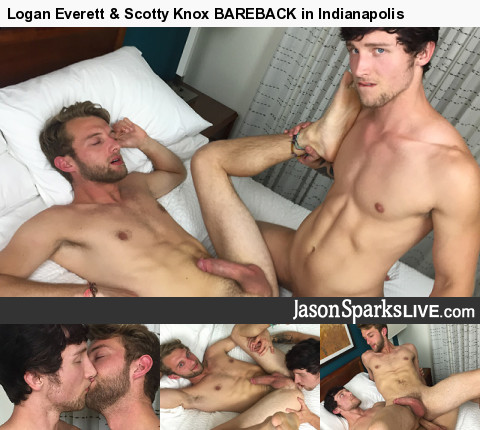 All the way from Kalamazoo car buff Logan Everett wanted an adrenaline rush and thought that appearing in a porn scene might do the trick. Of course given the opportunity to get into bed with the gorgeous Scotty Knox most guys would jump at the chance!

Both these guys have big dicks as you'll see when they swap blow jobs. Scotty licks Logan's hole as he prepares it for the bareback fucking it's about to receive. He then pounds the fuck out of Logan - what an incredible sight it is with his perfect body pounding the newbie's tight ass! He blows his load deep inside and the cum drips as he pulls his big cock out - fucking him a few more times just for good measure.
04/17/2017 08:00 PM
Ethan Storm & Brian Taylor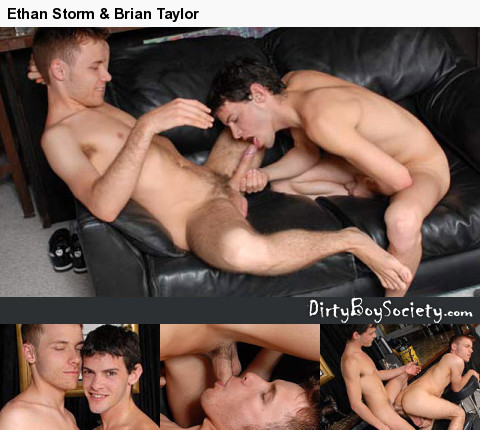 Ethan and Brian are two dirty boys who love nothing better than spending the afternoon fucking on the couch.
04/13/2017 08:00 PM
Elliott & Corbin BAREBACK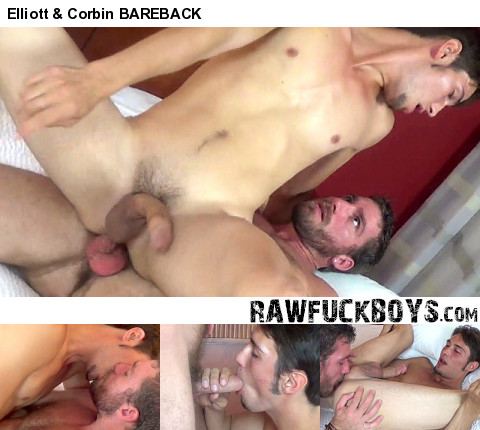 Corbin throws Elliott around the Norfolk hotel bed like he's some kind of rag doll. The hairy top uses his bearded face to tickle Elliott's tight young hole while he rims him before his hard raw dick goes deep inside.

Elliott is literally grabbing the bed in sheer ecstasy as Corbin's balls slam harder and harder against his ass. The convulsions as he cums so deep inside are so incredibly hot you'll be rewinding that part over and over and over again.