Latest Videos
07/23/2014 08:00 PM
Marcelo Mastro Bangs Gustavo Henry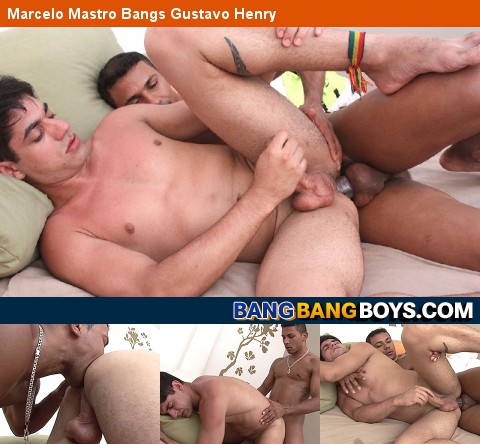 Marcelo Mastro has an insatiable hunger for ass. Its intensity is matched by the size of his big fat cock and Gustavo is the latest piece of ass lining up to be pummelled by the thick beast. They trade blow jobs before getting down to the fucking - its hard an intense as you would expect. Gustavo cops a load of Marcelo's cum in his eye - a nice present at the end of a satisfying fuck.
07/23/2014 08:00 PM
Lui Devine and Ivo Costa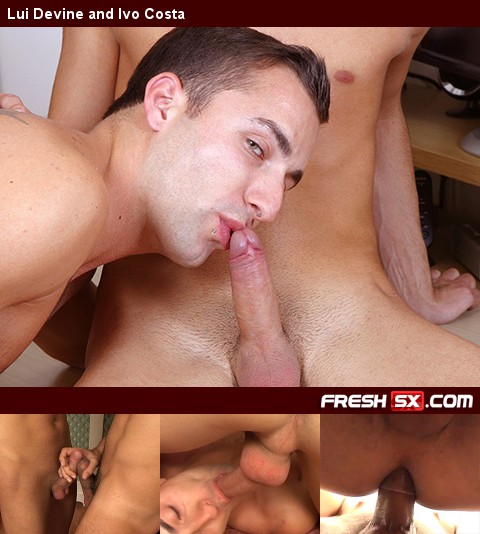 Neither Ivo nor Lui had been in a movie before when we cast them together for their audition. The chemistry was there right from the start and these guys were hard in seconds of starting the scene.
07/23/2014 08:00 PM
05092014s10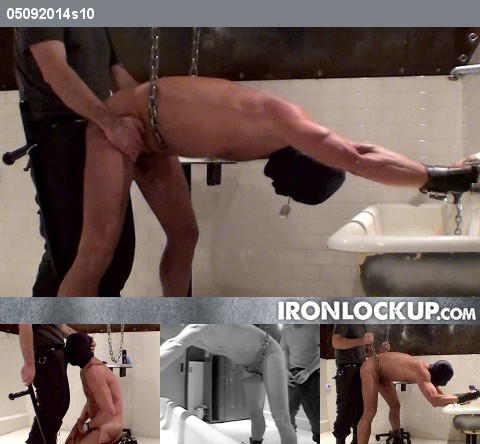 Beating his own dick with a wild ferocity mega bitch struggles to keep Sir's cock in his mouth, he laps at the air to try to direct it back in and then Sir forces him to deepthroat it. All of this, of course, is just foreplay as Sir soon bends him over the unforgiving chain and plows his ass, grabbing hold of his bindings and making them bite into his gut as Sir rams his dick in deeper.
07/23/2014 08:00 PM
Erik Finnegan & Patrik Ekberg at The Club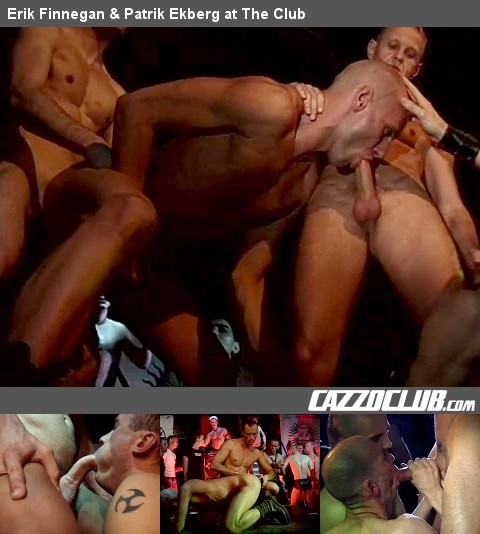 Patrik takes his new found lover to a techno Club. Men are dancing with alot bare skin, but that isn't enough for some guys: cocks are being blown deep and hard right on the dancefloor, asses are first licked and then fucked with dildos. The bustle is always orgiastic, finally two athletic guys on the open stage are sucked off and spray ex long into the crowd.
07/22/2014 08:00 PM
Brandon Reed & Ryan Tyler BAREBACK in Jacksonville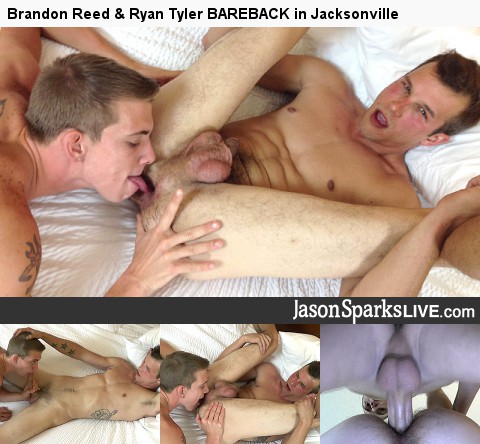 We have two new All - American hunks for you today. Meet Brandon Reed and Ryan Tyler who might be new to porn but that doesn't stop them from putting on a hell of a cum splattering show for y'all!
07/17/2014 08:00 PM
Denis Klein & Tomas Adamaec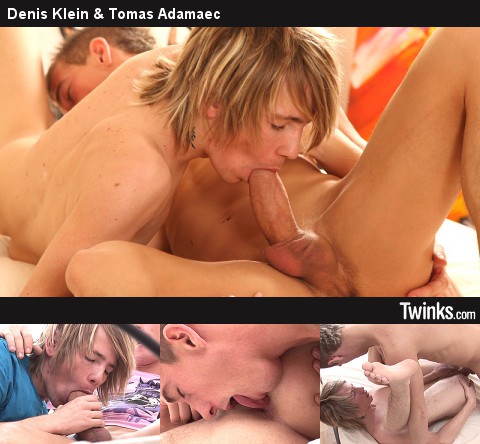 Denis and Tomas are two gorgeous blond boys who love to fuck. They've got beautiful big cocks and tight holes that are eagerly awaiting to be fucked. Watch their nubile bodies entwine and build to a cum squirting conclusion!
07/16/2014 08:00 PM
05092014s9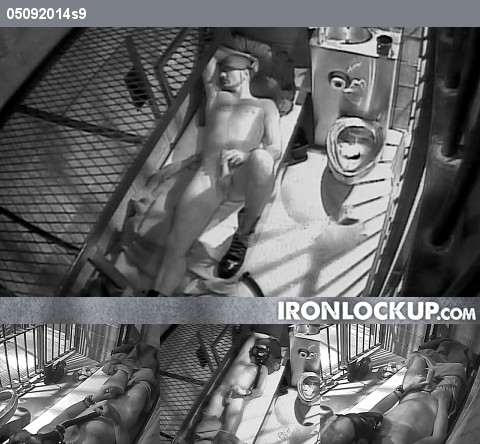 Eagerly awaiting the next scene the prisoner passes the time in his usual manner by playing with his cock, he continues to jackoff after the scene.
07/16/2014 08:00 PM
Erik Finnegan & Patrik Ekberg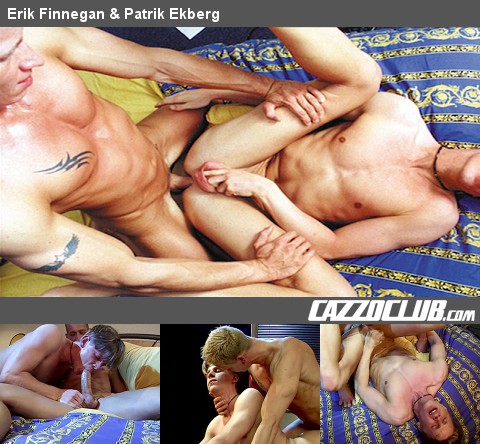 Young country lad Erik arrives in Frankfurt for the first time. At the station he meets Patrik who quickly whisks him a way. Patrik teaches Erik how hot sex with guys is: Erik deep throats his fat pipe, then Patrik passionately licks Erik's ass until Erik begs him to stop. Patrik fucks Erik from behind, then he turns him on his back and pounds him hard until Erik shoots a tremendous load in a high arch. Patrik then squirts his sperm on Erik's cock.
07/15/2014 08:00 PM
Owen Powers & Corbin Riley BAREBACK in Tampa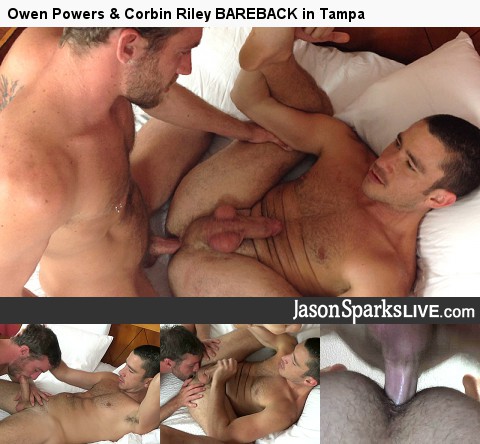 Owen Powers is the latest discovery by the Jason Sparks Nationwide Model Search and he is known for his magic hands. He also LOVES sucking dick which Corbin Riley is pretty happy about. Corbin's got a magic tongue and gives Owen's hole the licking of his life! The bareback fuck is intense as they both stare deep into each others eyes. Steamy scene for sure!
07/15/2014 08:00 PM
Ramsey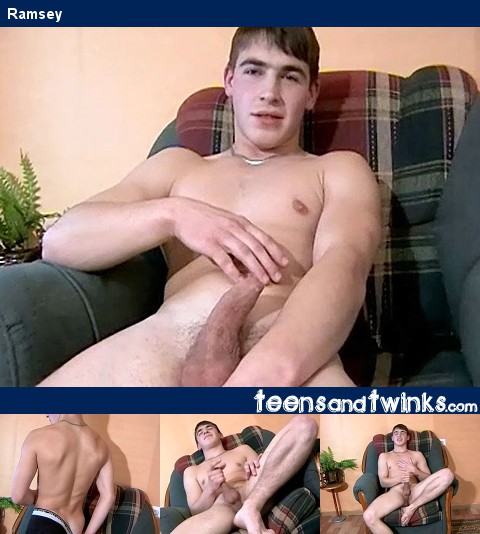 Muscled twink Ramsey jacks himself off into a truly mind-blowing orgasm in this video. We're sure you'll be joining him in climax after the scorching hot jerk-off session.

07/10/2014 08:00 PM
Brat Gonota & Patrik Sweet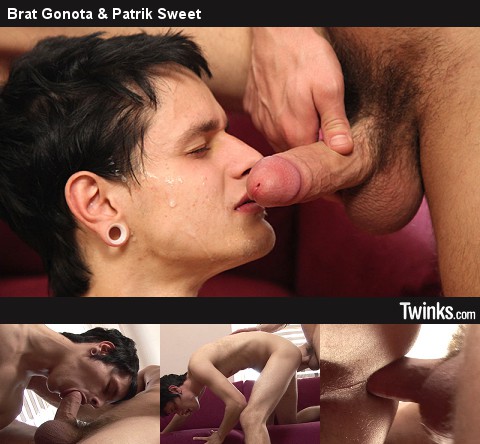 Brat and Patrik are trying to escape the heat by just wearing their boxers around the house. The only problem is that the sight of each other in those skimpy boxers is getting them as horny as hell. They each start rubbing their cocks and then when their meat escapes they trade deep, long blow jobs. The fucking commences and the only respite is a shower of cum in the face!
07/09/2014 08:00 PM
Marco Di Lucca and Jon Janes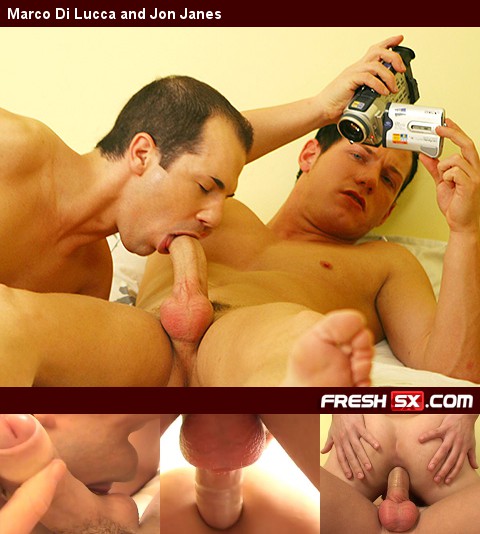 Jon Janes comes to see if he do gay for pay and there is a shock surprise when Marco di Lucca starts moving his hand up his leg .....
07/09/2014 08:00 PM
05092014s8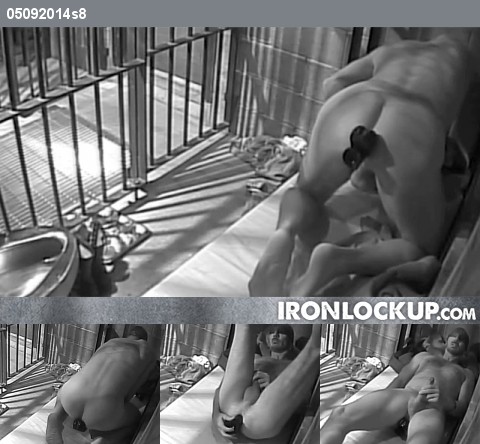 Having placed a rather large dong up his ass the bitch hunts for a second dinner and once he's blown his load he greedily scoops the cum in.
07/09/2014 08:00 PM
Fickstutenmarkt 8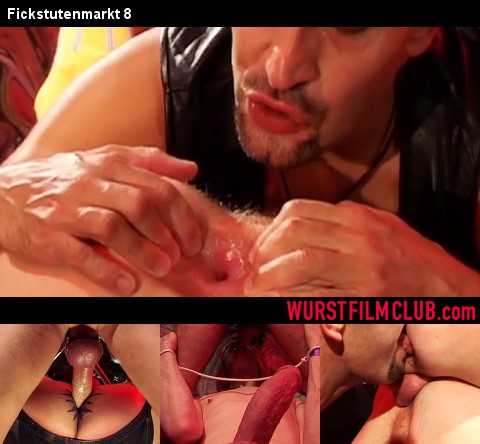 Let's keep on with the orgy show: The hooded mares are fucked hard. They don't see the fuckers, they can only feel the dicks. They feel all of it big time. The concept of the horse meat market is that the holes will be fucked by a horde of juicy giant pricks. The main thing is to feel the shooting cock. All these submissive mares can't wait to receive their load by a big number of dicks. Don't we all dream about this to happen to us all?
07/08/2014 08:00 PM
Tanner, Dustin & Brendon BAREBACK in Gainesville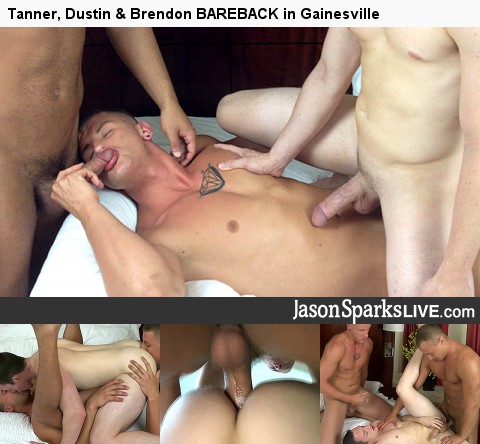 Brand new porn model Tanner Bradley is the fresh meat in the Dustin and Brendon sandwich. He gets all wrapped up in the muscled bodies and skewered on both ends by their thick cocks. Dustin and Brendon then take turns at fucking his newbie ass - covering him in load after load.