Latest Videos
09/17/2014 08:00 PM
Todd Anderson & Rupert James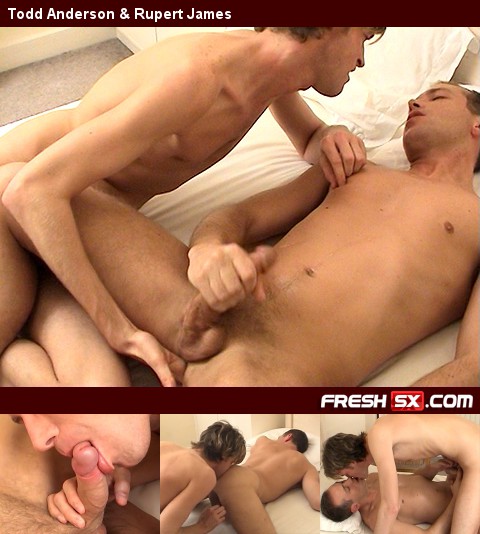 Todd prepares a surprise birthday wake up in Rupert's first audition!
09/17/2014 08:00 PM
08162014s4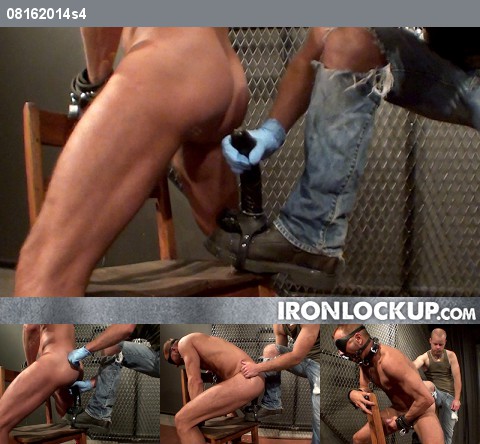 Blindfolded and gagged the prisoner has no idea what Sir has in mind for him. He is secured to a chair using incredibly heavy duty leather cuffs and he hears the coming of the boy who is equipped with a rather large dong secured to his boot. Rock hard, drooling and moaning one can only assume he is enjoying himself as he desperately fights to cum.
09/17/2014 08:00 PM
Carioca & Axel Ryder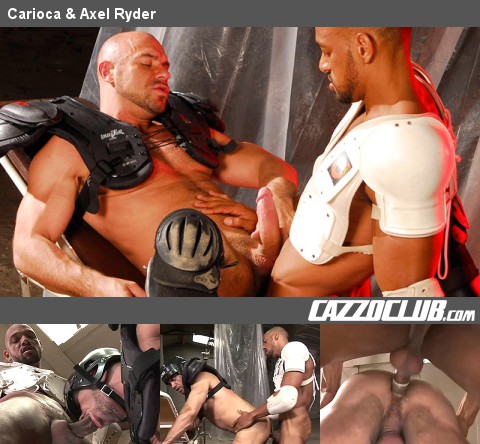 The challenge is given as the two Gladiator cops Carioca and Axel battle over who can climb who. Carioca WINS and Axel must endure the fat horse cock of Carioca in the throat and then in his tight ass. It bucks him without mercy, and faster and faster and deeper he thrusts his cock into that man-pussy. Axel holds but good and both enjoy this breathtaking ride. In the Home Stretch, Carioca again increases the speed of his shock and the charge makes it rain cum on Alex: huge!
09/17/2014 08:00 PM
Paco Jones & Alejandro Villa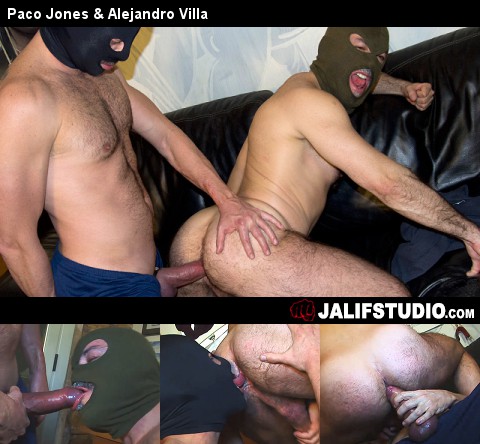 After having jogging, Alejandro arrives home and finds Paco in the sofa taking a siesta. He always likes to fuck after the gym, and Paco knows that. He start to suck Alejandro's dick and begs Alejandro to fuck his bareback ass
09/16/2014 08:00 PM
Lucas Slade & Elliott Vance BAREBACK in Harrisburg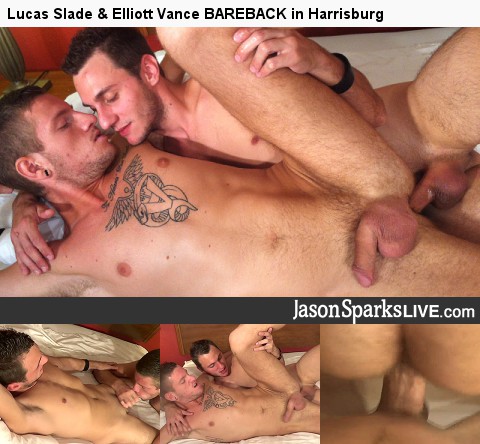 Are you looking for some bareback fucking that culminates in a big hot load of cum in your face? Then this, my friends, is just what you are looking for!
09/11/2014 08:00 PM
Ennio Guardi & Greg Blue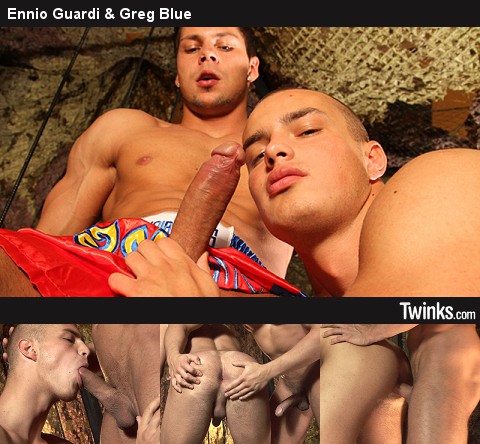 Ennio Guardi has an amazing physique. He is smooth and muscled in all the right places. Greg Blue is keen to get him out of his shorts and get Ennio's cock in his mouth. Ennio then lubes up Greg's ass with his tongue and spit preparing it for an onslaught of his bare dick. Greg rides that cock like a cowboy at a rodeo - that is sure one bucking bronco I'd like to ride!
09/10/2014 08:00 PM
08162014s3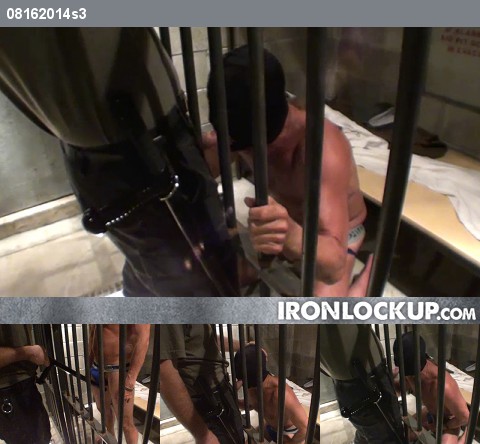 The Prisoner, being generally useless in his cell gets a temporary reprieve when Sir allows him to suck on his cock. The bitch eagerly takes to Sir's cock and hungrily deep throats it till he chokes. He is horny beyond control and isn't satisfied till he's covered in Sir's load.
09/10/2014 08:00 PM
Holger, Rubberguy & Bastian Winkler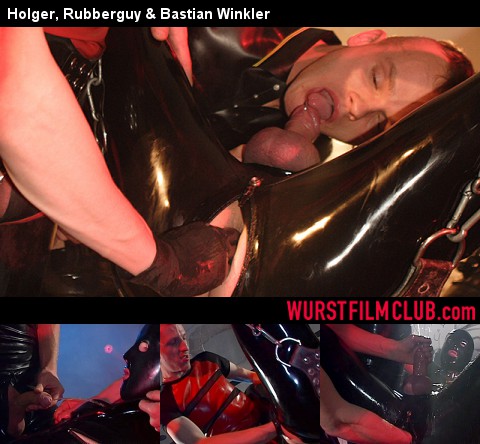 Perverted rubber pig lays in the sling in a sleazy fuck dungeon. Only his orificies can get some air in his super sexy rubber outfit. Porn dickhead Bastian sees his chance to fondled with the fuck holes of his black master. Also Holger's big cock, normally a three star submissive, can join in and fucks his brain out. Watch for yourself!
09/09/2014 08:00 PM
Eric Clark & Declan McClain BAREBACK in Washington DC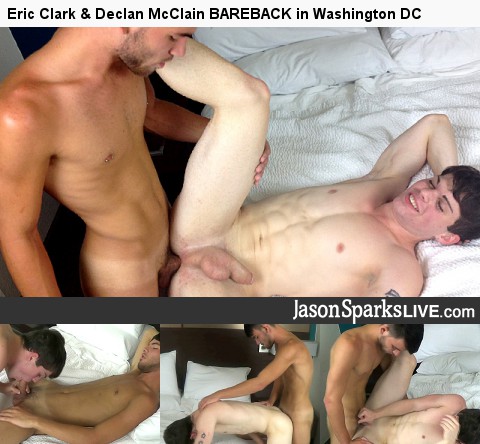 It's not only you our loyal viewers who keep an eye on where Jason Sparks is traveling and who he's discovered but the rest of the industry is also watching at who he's discovered! Check out Eric Clark - he's a multilingual poet who dances and makes music and loves to fuck. This is his VERY first time on camera and Jason Sparks discovered him - remember where you saw him first!
09/09/2014 08:00 PM
Willis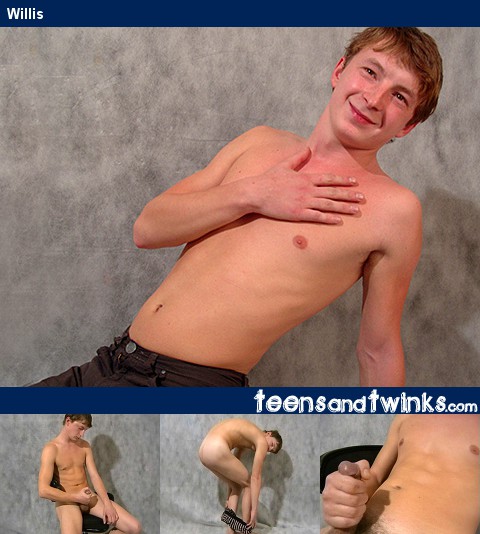 Willis has a nice tight body and mouthwatering dick, promising tons of pleasure from the moment its bared on screen. The 19-year-old certainly knows how to play his audience.

09/04/2014 08:00 PM
San Diego Bareback - Sc 2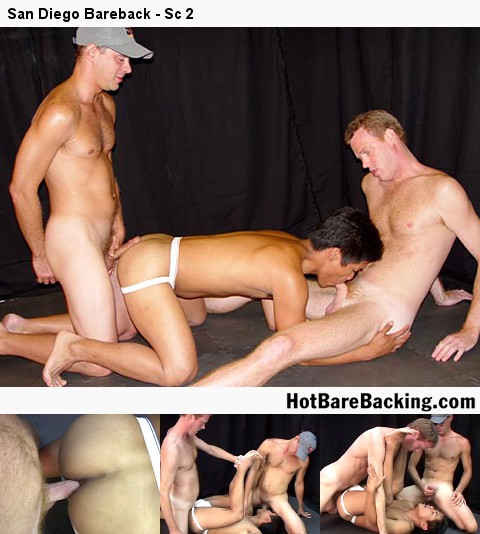 A duo becomes a trio as the bottom is just not satisfied with raw cock in his ass. He wants to be skewered between two thick cocks impaling him til everyone is happy!
09/04/2014 08:00 PM
Terry Loo & Jack Bloom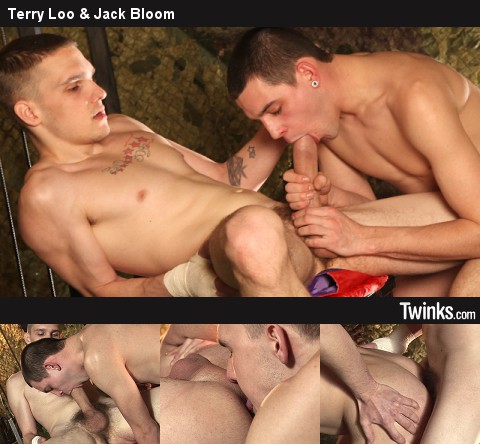 Terry Loo and Jack Bloom are training in kickboxing which has to be by far one of the toughest sports to train in. But instead of wiping them out it gets these two fit twinks horny as hell so after training they find themselves raw fucking the cum out of each other. Jack needs to replenish his proteins so he happily gobbles down all of Terry's cum that he so kindly blows in his mouth.
09/03/2014 08:00 PM
Damian Duke and Sam Bishop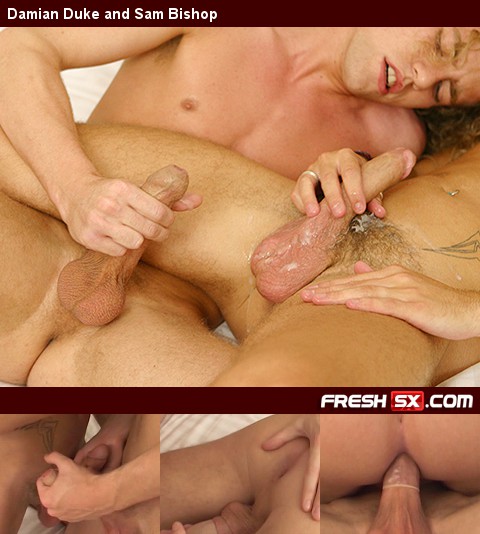 The third heat sees Sam and Damian using a blindfold to convince the judges they are the hottest!
09/03/2014 08:00 PM
08162014s2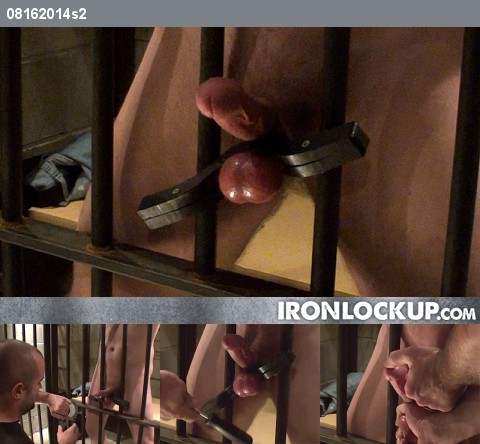 Stuck between his rocks and a hard place today's subject gets abused by Sir with his balls in a humbler. In order to keep his members in place he must endure Sir's game.

09/03/2014 08:00 PM
Matthieu Paris, David Castan & Nicolas Torri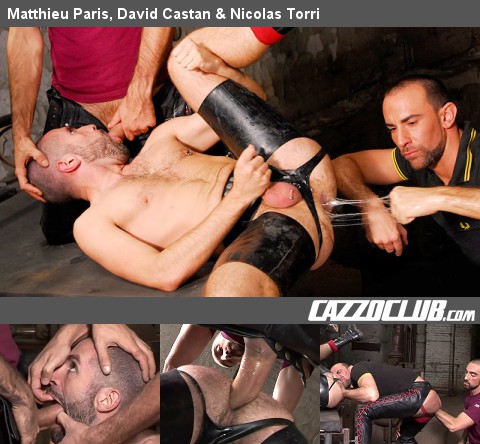 Nicolas is waiting, ready for use in an abandoned factory. He doesn't have to wait long because two sex pigs David and Matthieu discover him. Nicolas show the two what talent his has sucking their fat cocks! Matthieu is the first who stuffs his hungry ass and then David sinks his big dick deep inside his ass. Nicolas ass gets used alternately by the two hungry tops. Finally he is bathed in hot man juice. But the two are not yet done with him. They give the greedy cunt what it needs: both fists disappear in his dripping hole! David takes the two fists until he squirts.