Latest Videos
03/22/2017 08:00 PM
Steven Richards & Jared Scott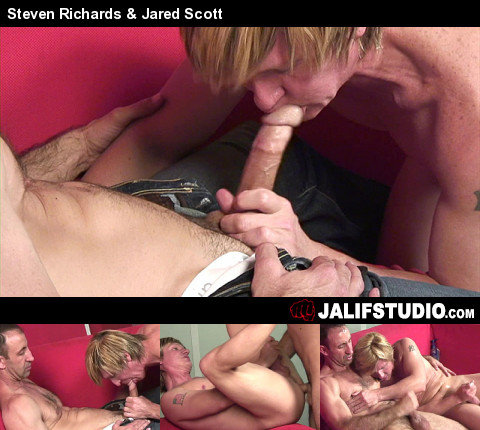 Wall Street broker Jared Scott has been living the life the past decade with all the rising stocks and high profits but when the economy crumbled, so did his bank account! Now he's desperate - he'll do anything to keep his expensive lifestyle going even if it's gay sex for the first time!
03/22/2017 08:00 PM
AJ, Aymeric deVille, Mike Bomer & Ruben Mastin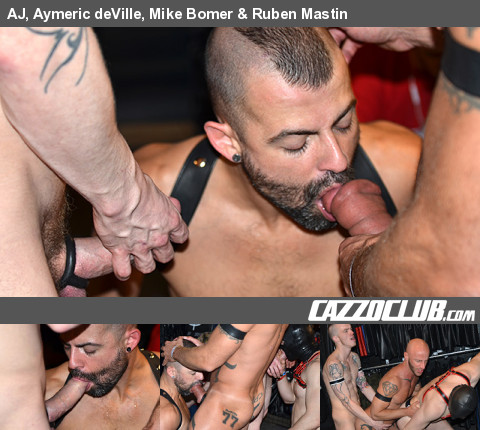 The Dark Country market is the leather pride of Antwerp and is one of the largest unofficial fuck sessions in the city. The pigs here will dress up in leather and rubber blown and fucked in their asses to your hearts content.

One of the customers, Mike Bomer, has just put on a rubber mask and searches for matching chaps and discovers the two Tattooed machos AJ and Aymeric. After a brief check of Mike, muscled body Aymeric unpacks his juicy dick and pushes it into the rubber pig's mouth. AJ meanwhile takes care of his plump butt and licking him skillfully. After his greedy tongue goes a few times in and around that licked asshole, he now wants to push his magnificent dick into the willing ass. Once the cheeks are apart in go the poundings into the steamy hole. The pussy must withstand quite a beating as AJ rams his fuck stick all the way to his gut. But Aymeric wants even more fun and so the cashier of the stall Ruben Mastin is included in their perverted game. With his puppy mask onk he goes onto all fours and grabs for the cocks down his wide open deep throat mouth until he almost pukes. AJ needs to be the hardest as the biggest pig of them all. He alternately pushes his perfect Dick into Mike and Aymeric's ass channels and sprays Mike about the rubber face. At the end, we wanted to offer a little more to the show's visitors and the bald pigs and blow cream on each other with the greedy eating until the cum is running down their chins.
03/21/2017 08:00 PM
Aiden Wolfe & Devin Wager BAREBACK in San Antonio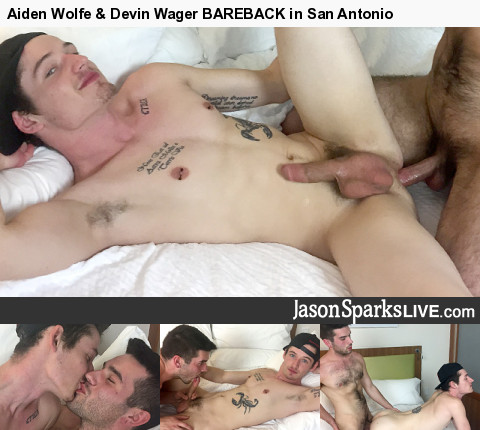 Meet two new porn models today - Aiden Wolfe and Devin Wagner. Devin is a go go dancer with a bit of a wild side - he loves the outdoors but also loves public fucking. Hairy Aiden is also a fan of the great outdoors but doesn't mind finding himself in a pile of bodies for a good old gangbang.

The two boys start kissing and then trade blow jobs - Aiden's cock is big and hard and Devin jumps on for a ride. That raw cock feels damn good in his ass and he cums all over his chest. The sight of which thrills Aiden who blows one of the biggest loads we've seen all year all over Devin's chest and face too.
03/19/2017 08:00 PM
Matt, Brogan & Luke in San Antonio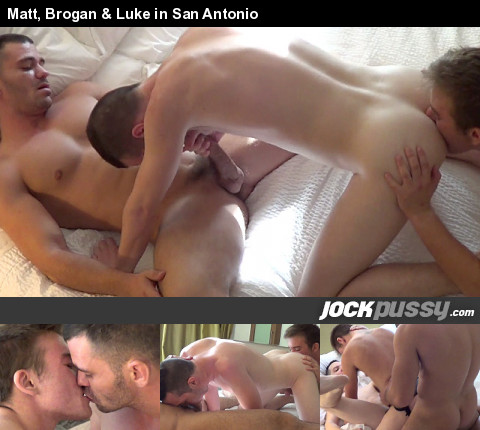 Like a Michelin starred tasting menu - this threesome is an abundance of oral delights. Luke finds himself the center of attention with Brogan's cock in his mouth and Matt's tongue between his legs. They switch up positions and Luke watches in awe Brogan's muscled butt being rimmed as Brogan is licking his lips.

But this three course menu is far from over - the main event is about to occur. Luke straps on and jumps back in the middle of Matt and Brogan - getting fucked by Brogan while he fucks Matt. It's so insanely hot you'll need to take a break before you get to the cumclusion!
03/16/2017 08:00 PM
Dillon, Dakota & Declan BAREBACK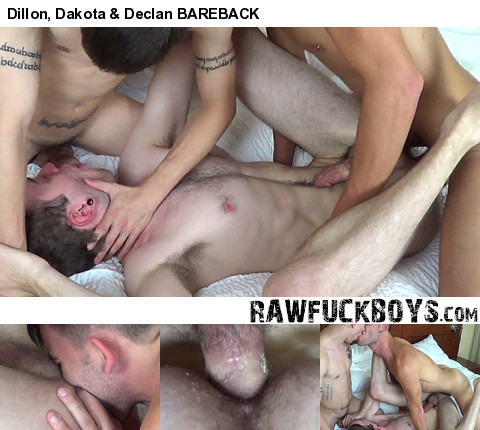 Threesomes are insanely awesome - having cocks all around - in your ass - in your mouth - changing and moving from position to position. These three meet up in a Harrisburg hotel room - horny as hell. All three bare cocks are hard and ready to be shoved into whatever waiting orifice is free.

There's no time to take a breath - the intense sucking and bareback fucking continues until there are three loads blown.

03/16/2017 08:00 PM
Bootcamp Bonus: Boys Getting Wet!!!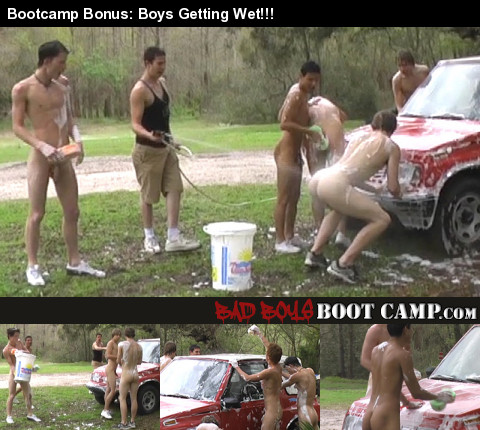 Your Bootcamp Bonus Is Here and with extra balls and swinging dicks, Just watch this well deserved feature of hot boys fully naked washing cars!! But they can't help but do what boys do when they are surrounded by naked boys!!!
03/16/2017 08:00 PM
That's My Boy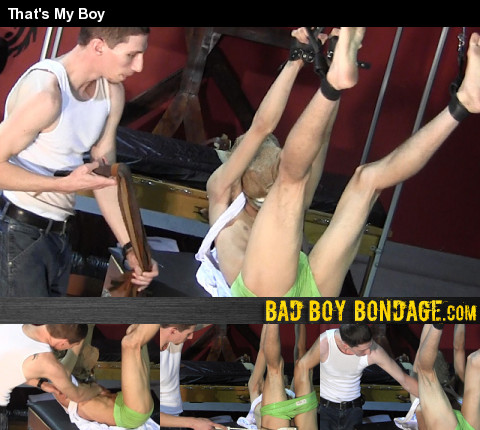 Damien Rage is excited to play with his new boy toy, just the thought of mastering the helpless twink almost makes cum run down his legs.
03/16/2017 08:00 PM
Marcelo BareBangs Maranhao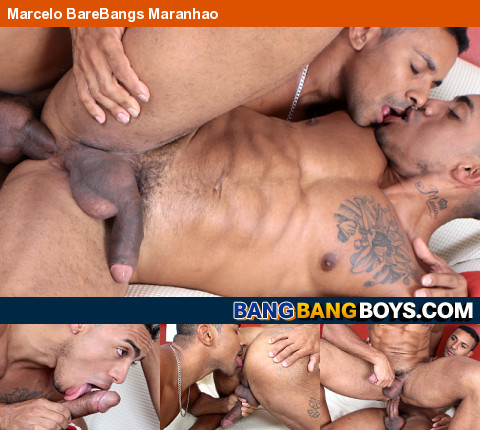 Marcelo is relaxing on the couch reading when in walks Maranhao. His tanned, tight, tattooed body is clad only in a white jock that barely contains his growing erection. Whilst Marcelo's book was interesting there's no way you could ignore such a vision of fuckability in front of you. Maranhao soon has Marcelo's monster cock out of his pants and in his mouth. He valiantly attempts to consume the entire thick beast and does a good job - only gagging occasionally.

Marcelo then takes his turn at sucking Maranhao's fine cock - then spins him around to inspect his hole with his tongue - lubing it with his spit for its impending bareback fuck.

With a little bit of Gun Oil the fat piston is ready for action and Maranhao's muscled ass gets pummelled with Marcelo's raw cock. He bounces up and down on that meat stick - taking every inch deep inside his ass. It's a hot session that ends with huge wads of cum on those ripped abs.
03/16/2017 08:00 PM
Logan Cross & Joey D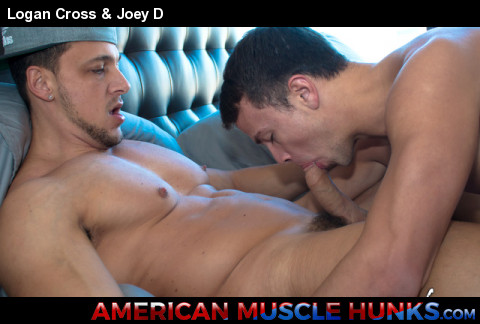 Logan Cross and Joey D get sweaty this week. As they lie on the bed, they begin kissing and Joey slowly forces Logan's eager mouth onto his throbbing cock. Joey then commands Logan to suck his meat while he eats his ass. Joey is unable to restrain himself from fucking Logan and forces him onto his stomach. Logan holds the edge of the bed as Joey gives him a long, hard fuck from behind. Finally, Logan is stroking his cock on his back as Joey fucks him and then Joey flips them so Logan rides Joey's meat until he blows, causing Joey to blow all over his sweaty torso.
03/15/2017 08:00 PM
Tom Colt & Christian Volt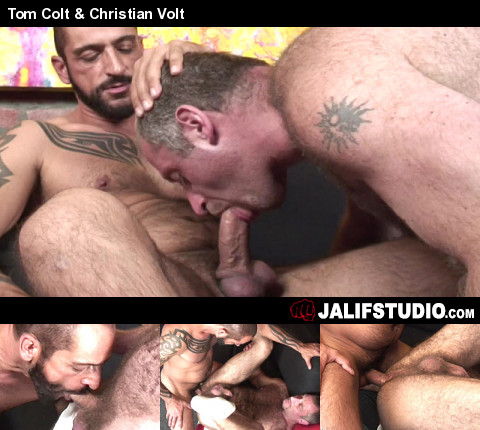 Beefy Tom Colt is quite the hairy bear and that's right up Christian Volt! Check out these hot boys as they have gay sex for the first time and love every minute of it!
03/15/2017 08:00 PM
Brandon Lewis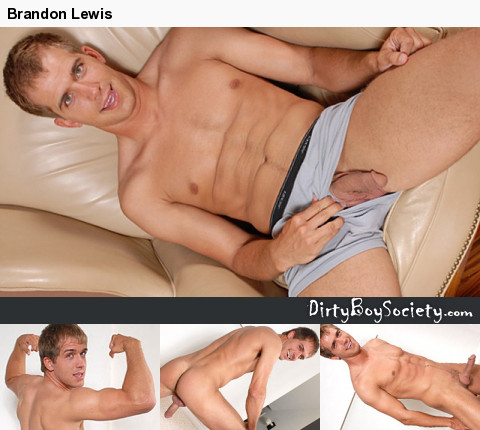 He's cute, blonde, Southern with a big dick. And he likes to jack it for all to see - what more could you want in a Dirty Boy?
03/14/2017 08:00 PM
JD Evans & Brogan Reed BAREBACK in Nashville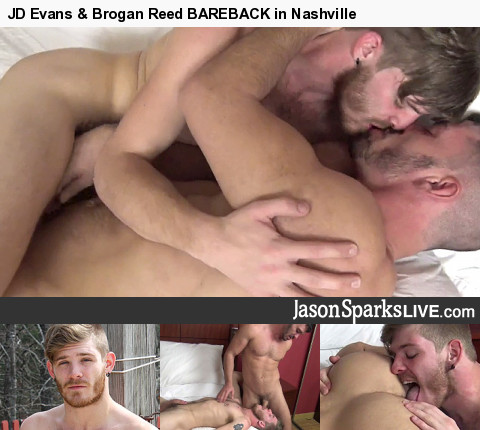 This week's update is really hot! Whilst we love bringing you brand new porn models - this week we have for you somewhat of a reincarnated porn model - JD Evans. JD launched on the scene some 5 years ago as a twink model and then disappeared. He'd heard about the JasonSparksLive Nationwide Road Trip from Brogan Reed and well here he is on tour and looking MUCH hotter as a hairy bearded fuck puppy.

Brogan and him have incredible chemistry and can't wait to get into the sucking and bareback fucking. JD spreads Brogan's fine muscled ass and gets him in the mood by burying his bearded face deep between Brogan's cheeks. Brogan is now rock hard and ready to pound JD with his raw cock. This is JD's first time being barebacked on camera and you know he's loving every inch of Brogan's bare cock in his fine ass. He cops a huge load deep inside and as Brogan pulls out we watch the load drip drip down. Welcome back JD!
03/09/2017 07:00 PM
Cody & Brogan BAREBACK in Oklahoma City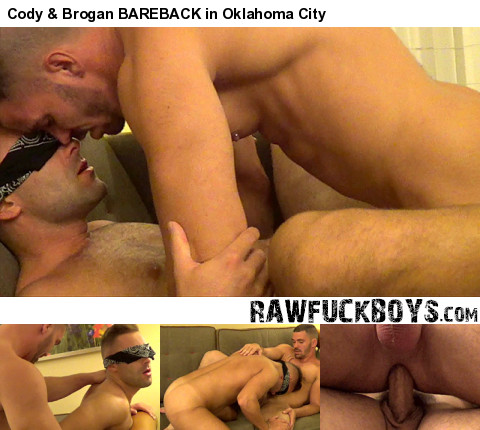 Sex is always better when it's anonymous - even better is when you remove your visual senses and just feel the fuck. Feeling that muscled physique of the mysterious stranger you ended up in bed with. Each nuance of his chiseled frame. Feeling his raw cock in your ass slamming your tight cheeks til you cum and you hope he leaves before you remove the blindfold so you never have to know who he was.
03/09/2017 07:00 PM
Breaking & Entering: Part 9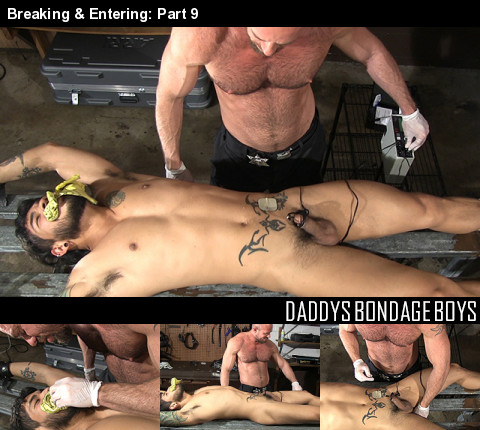 To get the perp's asshole ready for the big show, Officer Stevens shoves an electro butt plug up Draven's ass. When combined with the dick torture, the juice forces the perp to lift his ass off the the rack.
03/09/2017 07:00 PM
A Boys Rush Part 2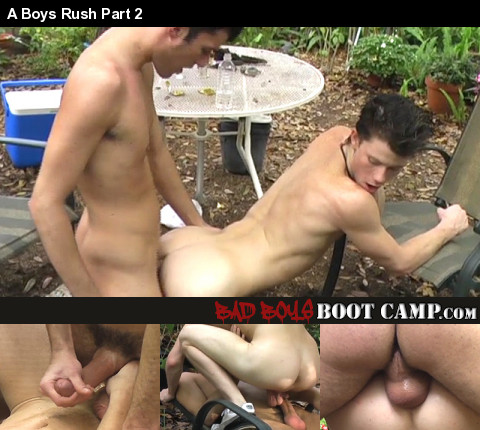 A continuation of that hot outdoor boys you love to see fuck under the sun!