Latest BangBangBoys.com Videos
05/08/2013 08:00 PM
Hayck Bang Ralph Jacson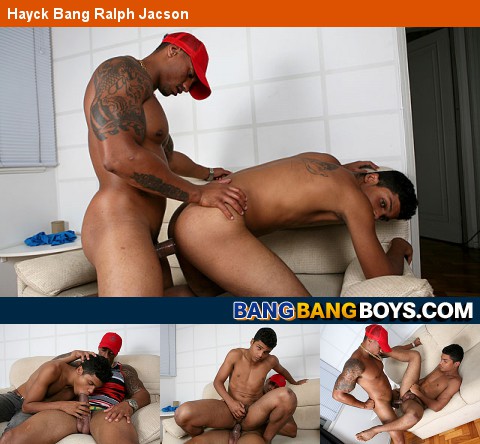 Hayck is getting the big fat cock of his hard with a fleshjack on the couch. Ralph offers to help him out and immediately shoves as much of that thick Latin monster in his gob as he can. Hayck is pretty impressed but he wants that cute ass and to see if Ralph can take that cock whole. The expression on Ralph's face as Hayck enters his ass is priceless - a bit of shock and awe for sure. But who wouldn't want the thick dick of a tattooed hottie in their ass? To top it off Ralph gets a face full of Hayck's cum. Lucky lucky lad...
04/24/2013 08:00 PM
Fernando bangs Matheus Wilhans
Big thick dicked Fernando finds Matheus on the bed - his arms tied and a butt plug up his ass. He removes the gag so that he can turn him over and gets him to swallow hole his massive cock. Matheus complies and is soon choking on the huge tool. But Fernando wants that ass - he plows he deep and hard with Matheus grimacing in pleasure and a bit of pain.
04/10/2013 08:00 PM
Gustavo BareBang Pedro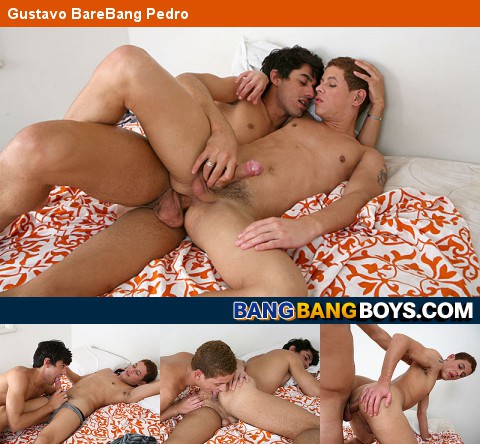 Pedro is trying to get some sleep but Gustavo has other things on his mind. He starts by waking him up with some gentle kissing - his lips, his nipples, his cock and then delves his tongue deep inside Pedro's hole. Pedro is awake now and repays the favour before Gustavo flips Pedro over to stick his bare cock into Pedro's ass. There is great chemistry between this pair and its a pleasure to see that big cock sliding in and out of Pedro until Gustavo cums right inside him.
03/27/2013 08:00 PM
Marcelo Mastro Bang Sandro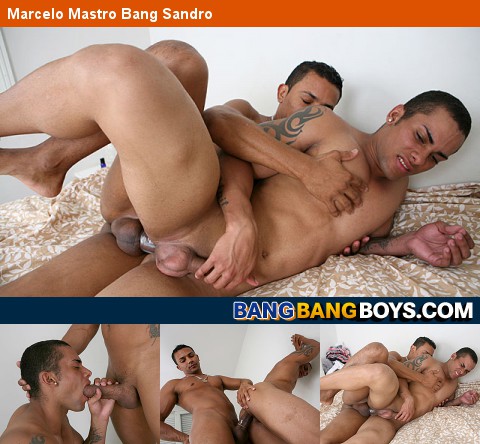 Thick-dicked Marcello has Sandro Dias in his sites. He sees that smooth perfect butt and he just wants to ram it hard. Marcello is definitely one of the hottest BangBangBoys around and this perfect specimen of Brazilian male can take a big cock up his ass like nobody else. Check them out.
03/13/2013 08:00 PM
Fernando Fuck Ralph Jacson Bare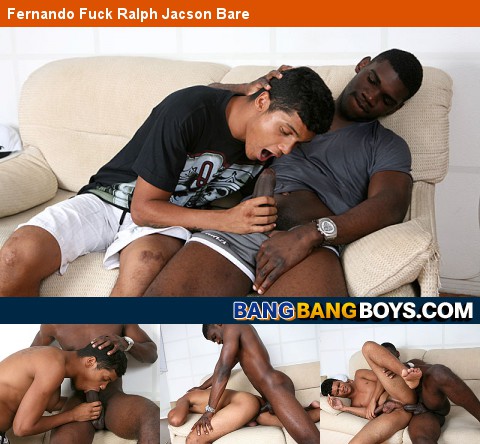 Ralph Jacson was kind of intimidated by Fernando when he first met him. It's not surprising - his big thick cock is one of the thickest ones I ever shot for Bang Bang Boys. Ralph swallows the whole thing with some gentle persuasion from Fernando - extra spit to help to ease it down. When he gets that monster cock in his ass his expression flips constantly from pleasure to pain - but you know what they say - no pain no gain!

02/27/2013 07:00 PM
Hayck Bang Renato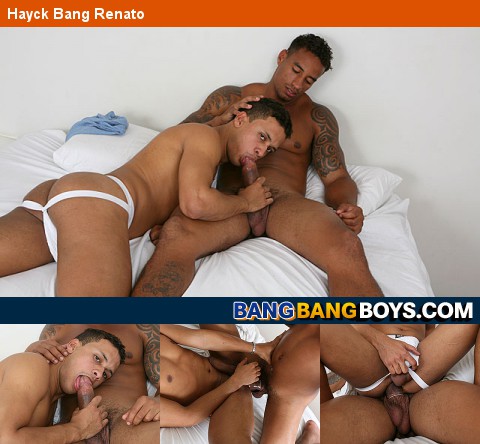 Hayck wakes up Renato with his big fat cock in his face. I bet Renato doesn't know if he's dreaming or not. Hayck was a great find for BangBangBoys on this trip - apart from his massive uncut dick he loves to fuck and it shows just how into it he is here. He has great muscles as well - definitely a complete package.
02/13/2013 07:00 PM
Fernando & Sandro Dias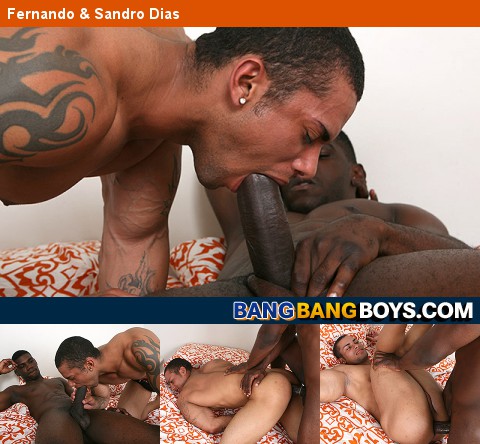 Fernando has one of those ass-splitting cocks that you only dream about most of the time. It's thick and long and he just loves to slap Sandro in the face with it. Sandro does his best to follow instruction as with a dick like that it's no question as to who is in charge here! Lucky Sandro gets it's full force as Fernando pounds him relentlessly. He rides it like a pro - getting his ass slapped by Fernando all the time. This is one hot scene featuring two hot guys.
01/30/2013 07:00 PM
Alex bangs Matheus Wilhans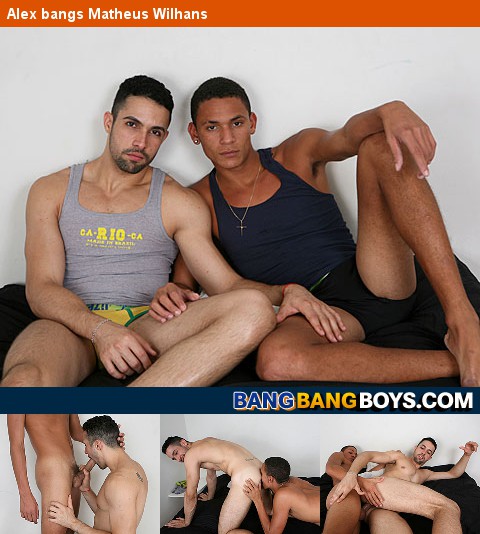 Some guys come ready for the shoot and some guys take a little while to warm up for it - Matheus and Alex couldn't wait to get started. They had some great chemistry together and the way Alex eats Matheus' sexy butt is incredible. Matheus couldnt wait to get Alex's cock inside of him and he wasn't disappointed.
10/25/2012 08:00 PM
Kaio Carioca Solo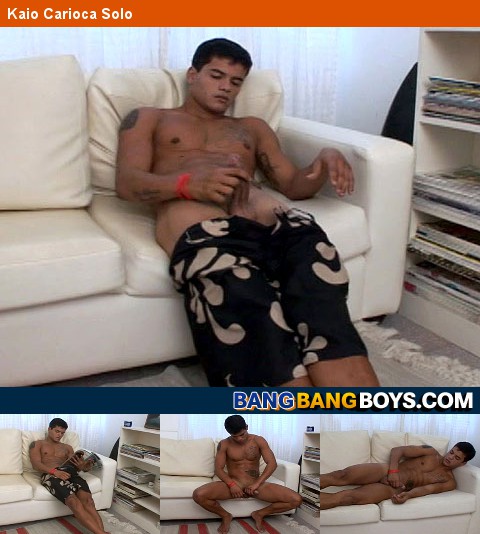 Kaio is back - Decked out - Ready to play and show off all his tricks. This guy is one of my favorites and when you see him perform you will understand why.
10/11/2012 08:00 PM
Marcello Mastro Barebangs Kevyn Luss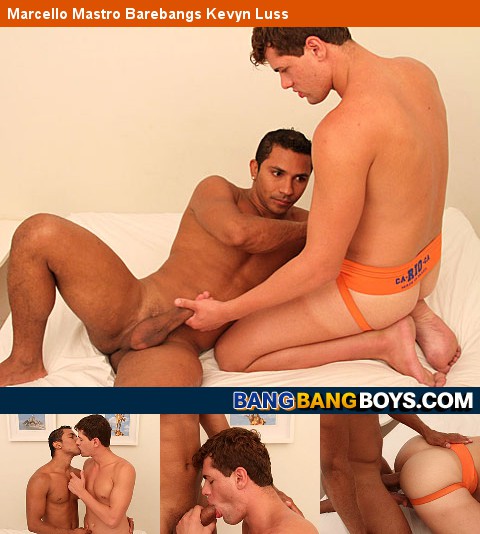 Marcello is back with his cock deep up Kevyn's raw ass, and there is no stopping them. Kevyn's hungry hole laps up Marcello's raw thick throbbing cock as he takes every dripping inch deeper and deeper till his own cock is dripping with precum. This video is hot
10/04/2012 08:00 PM
Marcelo Mastro BareBang Ralph Jackson
Check out my boy Marcello fuck Ralph Jacson raw - this is a hot video indeed.
09/27/2012 08:00 PM
Alleson BareBang Jacson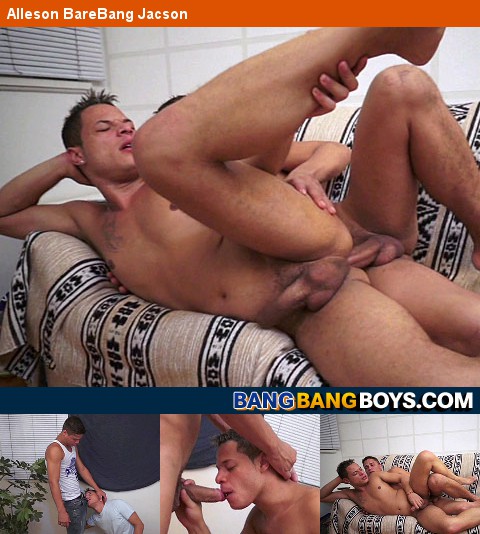 Jacson loves every inch of Allesons thick meaty cock, and begs for more while its rammed up deep in his ass bareback. Jacson pounds his hole hard and deep till both boys are bursting with loads of cum anywhere and everywhere - this video is hot.
09/20/2012 08:00 PM
Igor Solo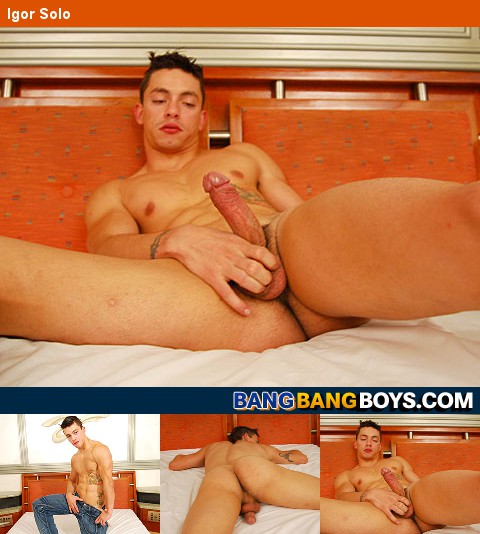 Here is an older video of one of by go go boys Igor, he has a great body and loves to show it off - I was able to get him to show us more than his body in this sexy solo video, enjoy,
09/13/2012 08:00 PM
Kaua and Ralph Jacson Barebang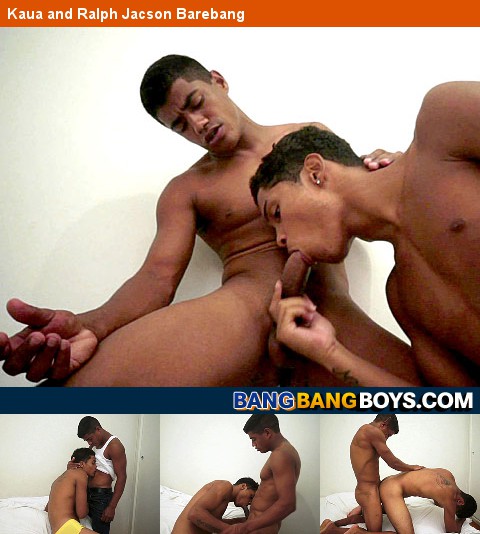 Kaua and Ralph get themselves into some delicious looking rimming and 69er positions before raw fucking all over the bed.
09/06/2012 08:00 PM
Marcello Mastro Bangs Diego Castro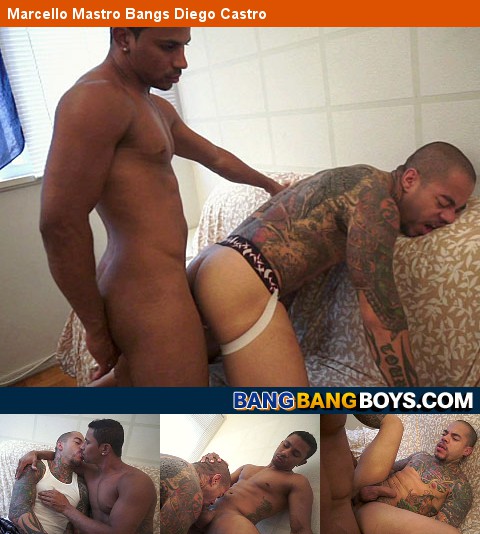 Marcello Mastro takes Diego for a spin on his raw dripping cock , Diego laps it up and rides it like there's no tomorrow.